You'll Enjoy Thrills and Fun At The 6 Best Waterparks In Ohio
There are oh so many fun things to do in the summer in Ohio! The Buckeye State is home to several seriously impressive water parks, both outdoor and indoor, so there are year-round opportunities available for epic water park fun! These are the best water parks in Ohio, for the ultimate thrills and fun!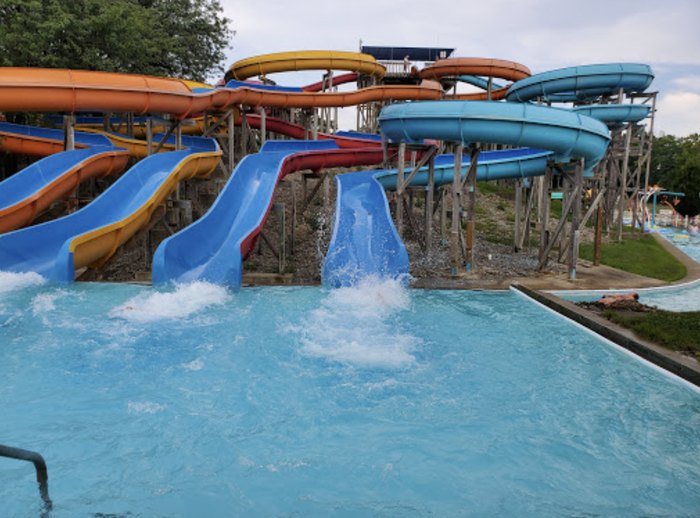 What do you think is the best waterpark in Ohio? Share it with us in the comments below! And for more water recreation in the Buckeye State, definitely check out these picture-perfect swimming holes.
OnlyInYourState may earn compensation through affiliate links in this article.
Best waterparks in Ohio
April 21, 2021
What are some of the best water slides in Ohio?
Zoombezi Bay is home to some pretty epic water slides. The park's most noteworthy attractions include:
The newly renovated SoundSurfer, the first waterslide in the country to incorporate light and audio effects.
Baboon Lagoon, an imaginative, multi-level play structure with a 1,000-gallon bucket dump.
Zoombezi Bay has won countless accolades across the country, and is one of the very best places to go during Ohio's notoriously hot and humid summers!
What are some of Ohio's best amusement parks?
With an entire county known as Ohio's Largest Playground, you know our amusement park game in Ohio is strong. Kings Island and Cedar Point are the state's most popular amusement parks, located near Cincinnati and Cleveland, respectively. Both parks deserve a visit, and since they're only about four hours apart, you could easily hit up both during a little roller coaster road trip!
What are some fun things to do in the summer in Ohio?
Ohio is pure Midwest bliss in the summer: hot, sunny, and full of fun adventures, such as:
If you're in the Northern part of the state, there's a canal boat ride in Providence Metropark that's about as charming as it gets. You'll ride on a canal boat pulled by mules down the restored Miami & Erie Canal, for a truly an only-in-Ohio experience.
If you're near Cincinnati, BB Riverboats offers delightful day and evening cruises aboard its iconic paddle-wheel steamboats.
If you prefer being *in* the water, these little-known swimming holes in Ohio are refreshing and make for a perfect day on the beach!