Most People Have No Idea This Underwater City In Ohio Even Exists
If you're a fan of Buckeye State history, it's likely that you're familiar with many of the ghost towns in Ohio. These former communities have long been abandoned, although you can often see remnants of what once was. However, few people realize that one of these abandoned towns in Ohio lies underwater. Tappan Lake's underwater city is Laceyville, Ohio. It was established in the 1800s and now sits underwater as a facet of Tappan Lake history. Here's more on the unique and fascinating history of this long-forgotten Tappan Lake underwater city in Ohio.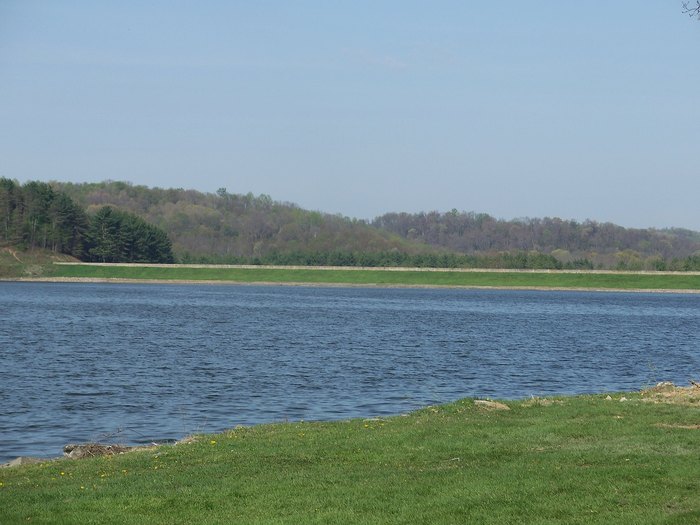 Did you know about the Tappan Lake underwater city? What are your thoughts on this abandoned town in Ohio? Be sure to share your thoughts with us in the comments – we'd love to hear from you!
If you love exploring abandoned places, check out this list of abandoned ghost towns in Ohio.
OnlyInYourState may earn compensation through affiliate links in this article.
More to Explore
tappan lake history
What is the Tappan Lake history?
Tappan Lake's history is rather fascinating. Almost like the lost city of Atlantis, Laceyville, Ohio was submerged when the dam was built in the Muskingum Watershed. Parts of the Tappan Lake town underwater were abandoned rather than relocated due to the high cost of moving an entire town.
How many towns have been flooded by the creation of dams?
There have been hundreds of towns that were abandoned and left at the bottom of reservoirs by the formation of dams. Many of these twos still have remains left submerged underwater. Here are a few abandoned towns flooded by the creation of dams:
Rawsonville, Michigan: This town was thriving in the 1830s, however by the 1880s the town began to decline because they failed to create a successful railroad service. It was submerged in 1925 when the French Landing dam was built. It is now below Belleville Lake.
Elliot City, Louisiana: Elliot City had its hay day in the 19th century, but now is essentially gone. This town was mostly covered by the creation of the Moranza Spillway in 1925. Only one building remains.
Sanish, North Dakota: Sanish and several other Native American towns along the Missouri River were permanently flooded in the mid-twentieth century. The Mandan, Hidatsa, and Arikara Nation tribes were given a $7 million settlement to vacate their land when the Garrison Dam was built in 1947. In even more of an affront, they were not allowed to use the land bordering the new Lake Sakakawea.
The history of abandoned towns under reservoirs in the US is vast. Read about 15 towns that have been submerged underwater over the years.
Related Articles
Explore Ohio
Featured Addresses