Highlands Ranch Resort Offers Luxurious Lodging Right Outside Of Northern California's Lassen Volcanic National Park
Seeing all that Lassen Volcanic National Park in California has to offer is a multi-day adventure, at least. The park itself offers tent camping and rustic camping cabins, but what if you want something a little more luxurious? Simply check out Highlands Ranch Resort, an elegant and perfectly cozy lodge on the outskirts of the park. Here you can enjoy lavish accommodations while having instant access to one of the best national parks to visit in Northern California.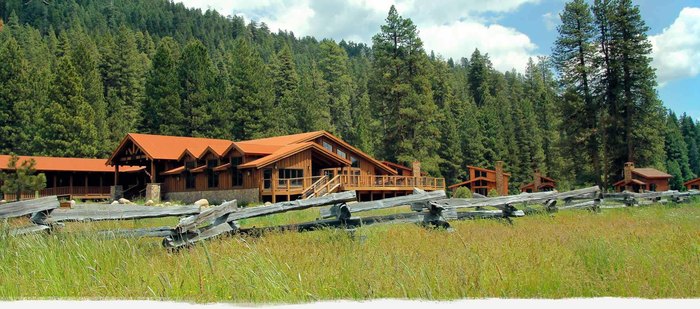 When's the last time you visited Lassen Volcanic National Park in California? What's your favorite accommodation option around the park? Share your thoughts with us in the comments!
Address: 41515 CA-36 East, Mill Creek, CA 96061, USA
National Park To Visit In California
March 11, 2022
What are the best parks in Northern California?  
If we're being real here, it's pretty impossible to really decide which parks are the best parks in Northern California, but there are a few that seem to come up again and again when people speak of or look them up. Some of our favorites include the tried-and-true National Parks, like Yosemite National Park (home to some of the most incredible mountain ranges and hikes in the entire United States, not to mention the waterfalls), Lassen Volcanic Natural Park (are volcanoes not just the coolest?), Point Reyes National Seashore (perfect for foggy days on the beach – plus, there's a lighthouse), the Redwood State and National Parks (you have never seen trees like these, we promise), and various not-technically-a-park-but-still-designated-wilderness spots, like the Ventana Wilderness, Mount Shasta Wilderness, and Desolation Wilderness. Want more ideas? Check out this list of ten of Northern California's most underrated state parks.  
What are some of the best hiking trails in Northern California? 
With breathtaking natural beauty comes incredible hiking trails to explore it, and Northern California is no exception. With hundreds of miles of amazing trails to choose from, we suspect you may never get bored. We have a handful of hiking trails in Northern California that we personally feel are some of the downright best; some of those include amazing gems like the Ewoldsen Trail, located at big Sur at Julia Pfeiffer Burns State Park. If you're a fan of amazing views and staggering natural wonders, that's the perfect trail for you. It's about five miles long, and loops around, so you'll end up where you started. Then, at Kings Canyon National Park in Hume, delight yourself and your senses on the Mist Falls Trail. This is an eight-mile round-trip adventure that will take you through groves of Sequoia trees, areas with fascinating geological formations, waterfalls, canyons, gorges, and so much more. Finally, check out the famous Devil's Slide trail, near Pacifica. This trail is a portion of what used to be Highway 1, and it celebrates NorCal's natural beauty in an amazing way.  
Address: 41515 CA-36 East, Mill Creek, CA 96061, USA