The 6 Best Places In Northern California To Get Your Apple Cider Donut Fix This Fall
Fall is a time for food. Think about it– very few other seasons have as many treats as fall. There are apple pies, pumpkin spice lattes, pumpkin pies, apple ciders, apple fritters, and apple donuts, just to name a few. Anything with pumpkin pie spice or apple flavor is on-brand for the season. 
Apple cider donuts are one of those fall treats to savor because they're seasonal, so they're only around for a brief period unless you want to make them yourself. The apple flavor can be mild or strong, depending on the baker's ingredients. Often, apple cider donuts are made with apple cider and sometimes apple pieces. These cake donuts have a subtle apple flavor that pairs perfectly with coffee or even a pumpkin spice latte. A stronger-flavored donut might have apple flavoring, along with cinnamon. Either way, this fall treat is fun to eat and tastes so good. 
What was once an east-coast-only seasonal treat has made its way to the West Coast.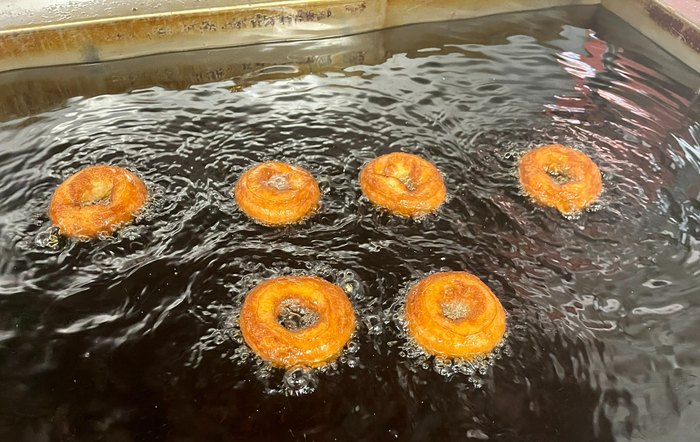 What is your favorite fall pastry? Do you make them or buy them? Tell us in the comments.
Address: 2901 High Hill Rd, Placerville, CA 95667, USA
Address: 2569 Larsen Dr, Camino, CA 95709, USA
Address: 4950 CA-4, Murphys, CA 95247, USA
Address: 1617 4th St, San Rafael, CA 94901, USA
Address: 1621 Polk St, San Francisco, CA 94109, USA
Address: 2404 Esplanade, Chico, CA 95926, USA
OnlyInYourState may earn compensation through affiliate links in this article.