15 Small Towns In North Dakota Where Everyone Knows Your Name
There are a lot of charming small towns in North Dakota. A lot of them are tight-knit communities where most people know each other and family names become part of the vernacular. The following itty bitty towns, however, are places where every single person definitely knows your name. These are the 15 tiniest towns in North Dakota where you and your neighbors would get to know each other very well because there's not a whole lot of people to know.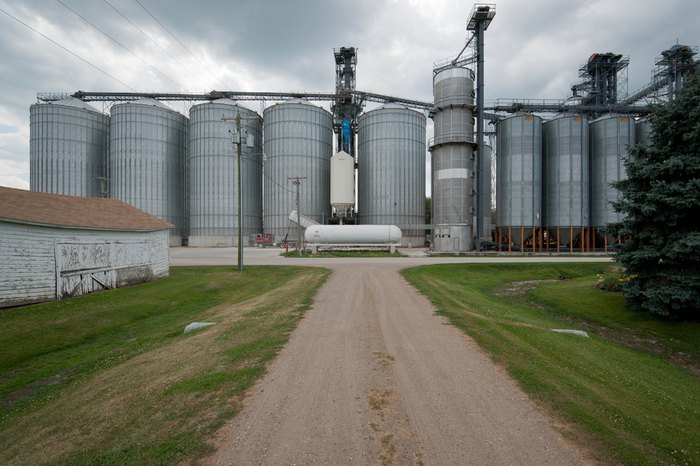 And I thought my town was small at around 100 residents! How many people live in your town? Discover even more of the smallest towns in North Dakota here!
OnlyInYourState may earn compensation through affiliate links in this article.
Address: Ayr, ND 58007, USA
Address: Gascoyne, ND 58653, USA
Address: Leith, ND 58529, USA
Address: Bantry, ND 58713, USA
Address: Hannah, ND 58281, USA
Address: Kief, ND, USA
Address: Venturia, ND, USA
Address: Churchs Ferry, ND 58325, USA
Address: Hansboro, ND, USA
Address: Pillsbury, ND, USA
Address: Loraine, ND 58761, USA
Address: Perth, ND, USA
Address: Bergen, ND 58792, USA
Address: Grano, ND 58750, USA
Address: Ruso, ND 58778, USA
Charming Small Towns in North Dakota
April 02, 2020
What are the best small towns in North Dakota?
There are many North Dakota small towns to explore, a lot of which are very similar, but some that truly stand out. Jud, for example, is a tiny town of fewer than 100 residents but a community that shines. Most every building there is covered in murals, making it quite literally picturesque. Medora is a popular town for tourists despite it having a population of just 130 residents. This is thanks to its amazing location among the badlands right next to the Theodore Roosevelt National Park and its wild western feel - plus, a famous outdoor musical. If there are any small towns in North Dakota you must visit, that one is definitely at the top.
What are the best things about living in North Dakota?
These kinds of small towns give just a glimpse into what it's like to live in North Dakota. Living in the Peace Garden State is, for many, a wonderful thing. If you live in a small town, you'll know there is a tight-knit community to have your back. Neighbors will help out neighbors like family. The peace and quiet of small town life are very appealing to some, as well. But small towns aren't the only thing in North Dakota. There are cities with all the amenities you'd need and expect all across the state, such as Fargo, Minot, Grand Forks, Bismarck, Mandan, Dickinson, and Williston. There's a bit of something for everyone here, and that's what makes life in North Dakota so great.
Which hidden gems in North Dakota should I visit?
These charming small towns in North Dakota are relatively unknown but some very worth visiting. If you're looking for other hidden gems in the state to check out, you've come to the right place. The town of Napoleon, located in the central region, has quite a bit to offer despite being so little. The White Maid restaurant is second to none, and there is a delicious bakery and other locally-owned businesses to enjoy as well. Additionally, Napoleon is right next to Beaver Lake State Park, a gorgeous lake-centered park with camping, fishing, and so much more. What more could you ask for in a small town?