15 Reasons Why You Should Never, Ever Move To North Dakota
North Dakota is the "legendary" state according to the signs, and it may be legendary for a lot of reasons. We're one of the lesser populated states, and maybe there's a reason for that. Living in North Dakota isn't for everyone and yet we're still here, and many of us actually enjoy it. Everything this state throws at us seems worthwhile when compared to the perks of living in a relatively quiet, large, and beautiful state. That's not to say everyone would be able to do it, our toughness just makes it seem easy when we have to. You might want to consider the following if you plan on moving here…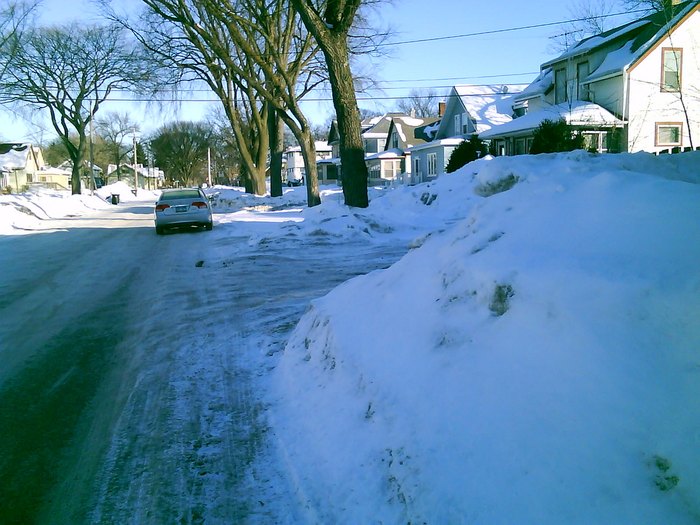 If you liked these, you should check out our list of extremely weird things only North Dakotans do. We're certainly a one-of-a-kind state and that's just one reason we love living in North Dakota.
OnlyInYourState may earn compensation through affiliate links in this article.
Address: North Dakota, USA
Living In North Dakota
February 21, 2020
Is North Dakota a great place to live?
While we can poke fun and make light of some of the inconveniences of living in North Dakota, it is actually a really wonderful place to live. With tons of space, generally low cost of living, ample job opportunities, low crime rates, and plenty to see and do, it is perfect for people just starting a family or people trying to decide where to settle down permanently. North Dakota consistently ranks among the top states for livability and happiness and the statistics certainly don't lie. If you are looking for a more quiet life or a place to set some roots, the Peace Garden State might be perfect for you.
What stereotypes are there about North Dakota?
North Dakota stereotypes range from the absurdly incorrect to the strange but true. When you tell people who aren't from the area that you live there, they often say something along the lines of, "the state with the mountain that has heads of presidents on it, right?" North Dakotans are also often stereotyped to go with the famous Coen Brothers movie, Fargo, including the thick "ya, you betcha" accents, despite that being a more Minnesotan thing and extremely exaggerated at that. People also love to joke that the landscape is completely flat and boring, despite this being entirely untrue. There are tons of beautiful rolling prairie hills, buttes, and the rugged terrain of the west easily disproves that. Being a place where the buffalo roam, however, is true - whether you mean the animal or the dedicated college sports fans.
How has North Dakota changed over the years?
The characteristics of North Dakota have remained relatively the same, with small towns still thriving and the big cities of the past still being the urban centers of today. There are still acres upon acres of farmland, strong moral values, and plenty of history kept alive. However, North Dakota has had changes over the years. The population has been on the rise, and big cities like Fargo and Bismarck continue to grow and expand. There are new businesses started in North Dakota all the time - in fact, it's considered one of the best states to start a business. Oil booms like the one that happened in the 2010s bring in thousands of temporary residents that completely change towns like Williston and then leave just as quickly. Still, despite all of this, much of the Peace Garden State has remained quiet over the decades, and people like it that way.