North Dakota Ranks At The Top For All Of These Things
Let's be honest: North Dakota is the best state. People elsewhere may say otherwise, but we can prove it with cold, hard facts. The Peace Garden State is top of the ranks in a lot of statistics. If you want to boast to your friends about how cool your state is, here are 13 fun facts about North Dakota where the state ranks close to or at the very top.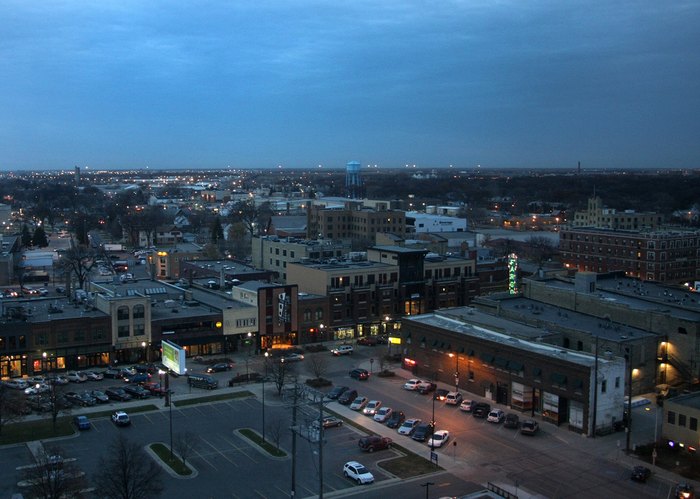 I think it's settled – North Dakota is the greatest state ever. It's easy to feel very lucky to live here. What are your favorite parts about living in North Dakota? Here are some beautiful photos of the state to give you more reasons to love this place!
OnlyInYourState may earn compensation through affiliate links in this article.
Address: North Dakota, USA
Fun Facts About North Dakota
February 26, 2021
What is some other fun trivia about North Dakota?
North Dakota isn't usually a state thought of when it comes to world records, but if you want to impress your friends with ND trivia, here are a few records it has beaten. In 2007, North Dakota beat the world record for the most snow angels made in one place at one time. It happened on the State Capitol grounds when 8,962 people all laid in the snow and made a snow angel at the same time. North Dakota also holds the world record for world's largest scrap metal sculpture, with "Geese in Flight" by local artist Gary Greff, part of a whole collection of massive scrap metal sculptures along the Enchanted Highway. In Rugby, North Dakota, the world's largest hamburger was flipped on a giant griddle (which you can still see in town today).
What are the best things about living in North Dakota?
There are many reasons to love North Dakota beyond just data to boast about. North Dakota is perfect for people who want a quieter, slower pace of life. The many small towns are full of charm and a strong sense of community. The cost of living in the state is fairly low. Perks people enjoy about living here include the access to nature, the gorgeous sunsets, night skies full of stars, friendly people, and delicious local food. You can't go wrong with a hot bowl of homemade knoephla soup or a gooey, giant caramel roll!
Is North Dakota a good state to live in?
The Peace Garden State has been named one of the best states to live in on numerous occasions based on a variety of factors. Here are some statistics about North Dakota that prove it: the state ranks in the top 5 for great infrastructure. Many of North Dakota's towns have little to no crime, ranking well below the national average and resulting in very safe places to live. North Dakota has the most wildlife refuges than any other state, meaning you'll be able to enjoy nature and wildlife, especially when it comes to waterfowl. North Dakota is also great if you want to enjoy fresh air and open spaces.