This North Dakota Game Preserve Is The Coolest Thing You'll Ever See For Free
North Dakota is full of places to experience the great outdoors and enjoy an abundance of wildlife in their natural habitats. But did you know that you can visit a game preserve in North Dakota that was established by former president Theodore Roosevelt himself? Over one hundred years later it is still open for visitors – and not only that, but it is entirely free to visit! Take a look for yourself and discover just why a visit to Sullys Hill is one of the most interesting things to do in North Dakota: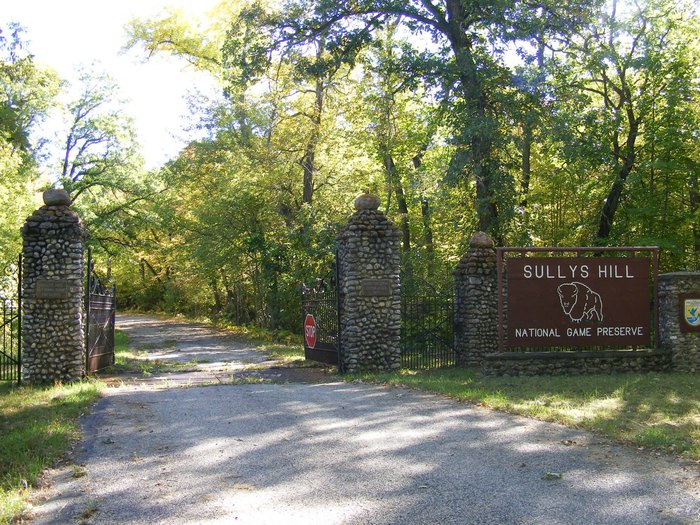 For more information on visiting Sullys Hill National Game Preserve, including hours and special events, visit the official website.
Did you know that this isn't the only place in North Dakota that once was a national park but isn't anymore? There is another lost national park elsewhere in the state, and it's definitely worth a visit!
Address: Sullys Hill, Fort Totten, ND 58370, USA
OnlyInYourState may earn compensation through affiliate links in this article.
Things to Do in North Dakota & Related Info
January 10, 2023
What are some interesting North Dakota attractions?
North Dakota doesn't get enough accolades for its unspoiled landscapes and wild expanses. But unbeknownst to many, this humble state is hiding a world of rugged natural beauty. So much so, in fact, that the state inspired the creation and preservation of America's first national parks!  From sweeping prairie grasslands full of wildlife to vibrant badlands, some of the most beautiful and unique attractions in North Dakota can actually be found hiding in the great outdoors:
Enchanted Highway
Fort Abraham Lincoln State Park, Mandan
International Peace Garden, Dunseith
Lake Sakakawea
Lewis and Clark Interpretive Center, Washburn
Little Missouri State Park, Killdeer
Maah Daah Hey Trail
National Buffalo Museum, Jamestown
North Dakota Heritage Center, Bismarck
North Dakota State Capitol, Bismarck
Pembina Gorge
Plains Art Museum, Fargo
Pioneer Trails Regional Museum, Bowman
Scandinavian Heritage Park, Minot
Sullys Hill National Game Reserve, St. Michael
Turtle Mountain Chippewa Heritage Center, Belcourt
Turtle Mountain Scenic Byway
Where can I find fossils in North Dakota?
North Dakota is a unique treasure trove of prehistoric records. Larger-than-life fossils, footprints, and geologic records tell the fascinating story of North Dakota's once tropical ecosystem, where ancient giants walked and where bison now roam. For die-hard paleontology and geology enthusiasts, North Dakota even has an official dinosaur trail! Some of the coolest dinosaur museums and fossil hotspots in North Dakota include:
Address: Sullys Hill, Fort Totten, ND 58370, USA
OnlyInYourState may earn compensation through affiliate links in this article.