Most People Have No Idea This Unique Park In North Dakota Exists
Would you ever expect to see pelicans in North Dakota? I always pictured them on the coasts, near the ocean, and before I heard of this place I had only ever seen them on a few visits to the ocean. For a limited time each year, however, there is a place here that has them – a LOT of them.
This unique wildlife refuge in particular is very unusual, but also fascinating and full of natural beauty. The Chase Lake Wildlife Refuge near Medina, ND is relatively unknown to everyone else in the rest of the country. How many people would expect that one of the largest nesting populations of pelicans was in the most landlocked state in the country and not on one of the coasts? Well, it's here, and it's beautiful: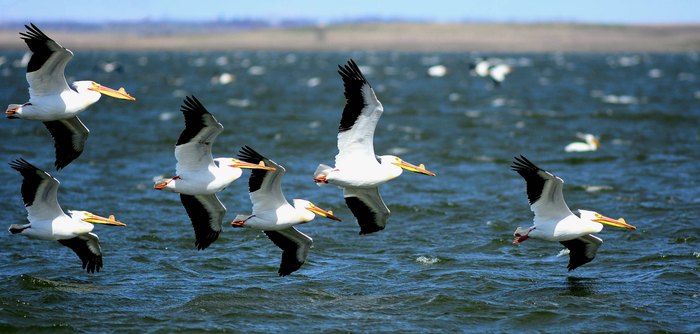 You can visit Chase Lake and see all of this wildlife for yourself. It is very popular with wildlife photographers for obvious reasons! You don't need any special equipment besides a phone or simple digital camera to snap your own fantastic shots at Chase Lake. You do need a permit to view the pelicans that you can receive from the refuge. More information on how to do that can be found here.
For all of you deer hunters out there, they do open for deer hunting after the migratory birds have gone for the season.
There are other unique wilderness areas in North Dakota. Check out this nature preserve near Cavalier, ND. It's like a natural oasis!
OnlyInYourState may earn compensation through affiliate links in this article.