14 Reasons Why North Dakota Is The BEST State
Did you know that North Dakota is over 130 years old? The Peace Garden State was granted statehood on Nov. 2, 1889, and became the 39th state in the good, old, US of A. We would like to take some time to recognize some of the state's superlatives. Here are just a few of the best things about living in North Dakota: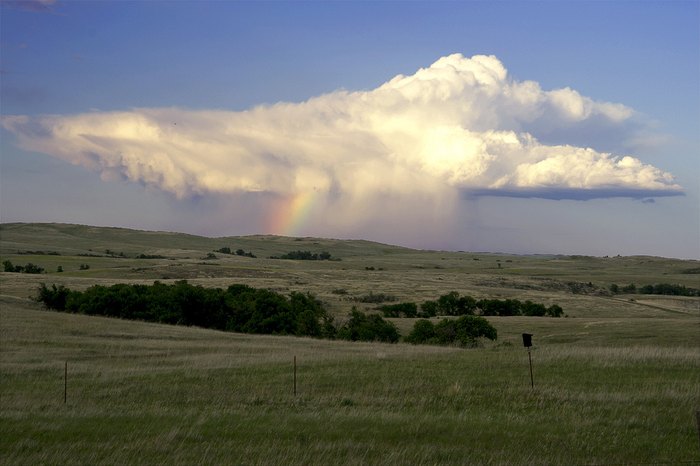 Would you add anything to this list of North Dakota superlatives? What do you think are the best things about living in North Dakota?
Did you know that North Dakota and South Dakota became states at the exact same time, and no one really knows which one was first? Isn't that wild? You can learn more interesting facts about North Dakota by clicking here.
OnlyInYourState may earn compensation through affiliate links in this article.
Address: North Dakota, USA
Best Things About Living In North Dakota
June 03, 2021
What is living in North Dakota like?
Although North Dakota has fewer people than most other states in the country, there are still many benefits of living there. With the vast amount of untouched and rugged land, wildlife, including bison, is abundant here. If you're a lover of all things in nature, this is the state for you! The cost of living is also below the national average, making it quite an affordable place to live. On the other hand, winters can be unbearably cold and windy and summers can be quite humid and, with that, comes a variety of bugs like mosquitos and ticks. Read about some of the benefits of living in North Dakota in this post.
What are people from North Dakota like?
The people of North Dakota can be quite nice and very accommodating, making those they meet feel right at home. In fact, the people are so nice here that the expression "North Dakota Nice" exists. If you move there, you are sure to have some friendly neighbors who help each other out in times of need. The state residents are also quite hard-working and, with the harsh winters that everyone has to deal with every year, quite resilient. 
What is the scenic town in North Dakota?
One of the most scenic towns in the state has to be Valley City. There are over 10 bridges, including the iconic Hi-Line Railroad Bridge and the VCSU Footbridge which is the only suspension bridge in North Dakota. The picturesque downtown area offers shops, restaurants, and historic buildings and there is plenty to do in terms of scenery, parks, and museums.