North Dakota's Best Ski Resort Is A Must-Visit Winter Attraction With Hours Of Fun
Whether you're a skiing expert or someone looking to take the family on a fun winter outing, the best place in North Dakota to enjoy the slopes is Frost Fire Park. With multiple runs for skiing, snowboarding, tubing, and more, plus a cozy lodge with a restaurant and all the gear you'll need, it's the perfect winter recreation paradise. Check out this awesome spot and see why it's considered one of the best ski resorts in North Dakota.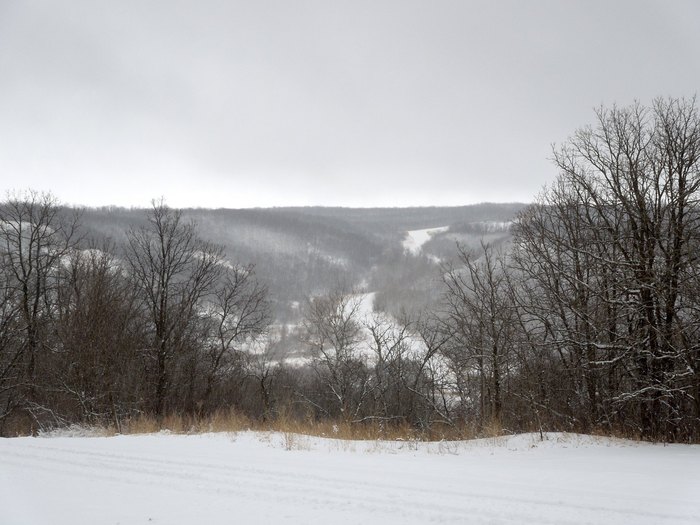 It's easy to see why this is one of the best ski resorts in North Dakota! To learn more about Frost Fire Park, visit their website. You can buy day or season passes there as well as learn more about all they have to offer.
Where is your favorite place to go skiing in North Dakota? Frost Fire Park isn't the only one. Learn more about another fantastic ski area in North Dakota here.
OnlyInYourState may earn compensation through affiliate links in this article.
Address: Frost Fire Park, 11950 Co Hwy 55, Walhalla, ND 58282, USA
ski resorts in North Dakota
January 06, 2022
What was the biggest snowfall in North Dakota?
If you think this winter is bad, just wait until you hear about the worst one North Dakota has on record. On March 2nd, 3rd and 4th of 1966, the state saw between 20 and 30 inches of snow. Winds often gushed at 100 miles per hour, and some places experienced 40 ft snow drifts! 
Is North Dakota a good place to visit in the winter?
Even though the weather can get rough, North Dakota is still an awesome place to visit in the winter. All you need to do is bundle up and take a trip to Bottineau Winter Park. Here, you can rush down pristine slopes in a fun innertube. Yep, you don't even need to be an experienced skier in order to enjoy some wintertime fun. Gather up the little ones and enjoy a family outing together. If you love ice skating, head over to Icelandic State Park in northeast North Dakota. This gorgeous outdoor rink provides fun for the whole family. Plus, there's an excellent sledding hill nearby. Need more fun? Embark on one of the best winter hikes in North Dakota. Our article highlights some of the best cold-weather adventures you can take.
Where can I go skiing in North Dakota?
Bottineau Winter Park is one of the best ski resorts in North Dakota. Not only can you ski – you can also snowboard and rent snow tubes! After a long day playing in the snow, you can relax by a roaring fire and unwind. If you want another adventure, visit Huff Hills Ski Area in Mandan. In fact, it's the largest ski area in North Dakota! You could really spend hours at this wonderful attraction.