16 Beautiful Photos Taken In North Dakota That Are Beautifully Surreal
Photography is such a powerful thing. I love how it can capture a special moment in time and turn it into a beautiful photo to be enjoyed for many years to come. North Dakota is such a beautiful state and many special moments have been captured here through the use of photography. Here are 16 of the most beautiful photos of North Dakota, taken right in our stunning state.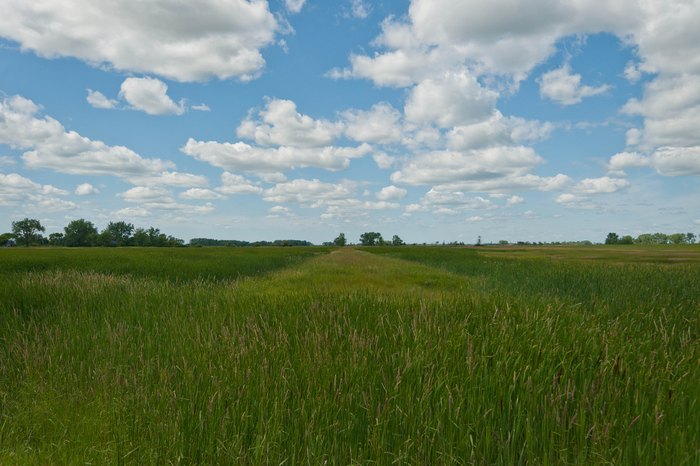 North Dakota truly is one of the most beautiful places on earth! If you love photography of our state, be sure to join the North Dakota Nature Lovers group on Facebook. You can find some great places to take photographs in ND here.
Address: North Dakota, USA
OnlyInYourState may earn compensation through affiliate links in this article.
Most Beautiful Photos Of North Dakota
April 16, 2020
Where can I find more of the best photos of North Dakota?
If you love nature photos of North Dakota like these, there are so many others. These nighttime photographs of ND will mesmerize you, and the photos here will give you a unique birds' eye view of the state that is completely enchanting. If you love vintage photos that'll take you back in time, here are some shots from the early pioneer days on the prairie. There is certainly no shortage of amazing photography of the Peace Garden State!
What are the most beautiful places in North Dakota?
The North Dakota scenery varies across the state, but all of it can be beautiful. If you're looking for some truly spectacular spots to visit – and maybe snap some photos of – you've got plenty of options. One of the most popular places is certainly the badlands in the west, a unique North Dakota landscape with rugged buttes, colorfully striped canyons, and sweeping views of the Little Missouri River. Plus, a lot of wildlife such as bison and wild horses live there. A few great options to visit the badlands include the North and South Units of the Theodore Roosevelt National Park and the Little Missouri State Park. In the northeast region of the state, you'll find the stunning Pembina Gorge. This area is dense with forest surrounding the Pembina River, and in the fall it becomes a colorful spectacle you don't want to miss.
Does North Dakota have any natural wonders?
North Dakota is full of impressive natural areas. Some of the lesser-known natural wonders include things like cannonball concretions. You'll find these often in the southwest portion of North Dakota, where perfectly spherical boulders are being slowly uncovered through erosion. They're huge and seem manmade, but are actually completely natural. Another natural wonder of the west is the petrified forest. Tons of petrified tree stumps – wood that has turned into stone through mineralization – are scattered across the Petrified Forest Trail in the Theodore Roosevelt National Park. These trees were standing in the area during the times of the dinosaurs when North Dakota was a swampland.
Address: North Dakota, USA
OnlyInYourState may earn compensation through affiliate links in this article.