Hike This Stairway To Nowhere In North Carolina For A Magical Woodland Adventure
Just outside the boundary of the Great Smoky Mountains National Park on the North Carolina side, there's a stairway hike that seemingly leads to nowhere. It's found on the Cherokee Indian Reservation in the Quolla Boundary and is part of the Cherokee's historic territory. Found here, not far inside the reservation, is a stairway to nowhere that really does take you on a magical adventure! Let's have a closer look at this North Carolina stairway hike.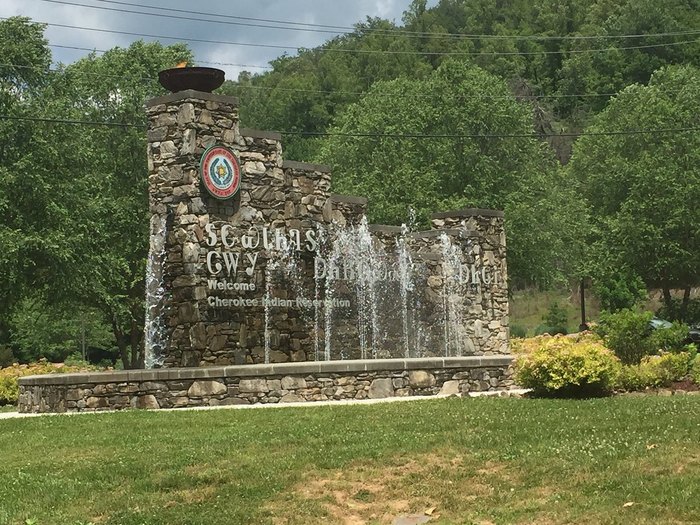 Have you hiked the endless stairway up to Big Bear Falls (a.k.a. Mingo Falls)? What did you think of this North Carolina stairway hike? Tell us about it in the comments.
This hike begins on the Cherokee Indian Reservation just outside of Cherokee, NC. For more information about the hike, see this link on alltrails.com.
Parking area Address: Sherrill Cove Road, Cherokee, NC, 28719
North Carolina is brimming with magical waterfalls to explore. Keep reading here for a town park with a huge, must-see waterfall, and here to learn about a horseback waterfall tour in North Carolina!
Address: Sherrill Cove Road, Sherrill Cove Rd, North Carolina 28719, USA
North Carolina Stairway Hike
July 30, 2021
What are some of the most scenic hikes in North Carolina?
With a varied landscape of forest, sea, mountains, and more, there are plenty of scenic hikes to be found around North Carolina. Head to Whiteside Mountain for a wonderful hike to a 700-foot cliff and endless views. Linville Falls is one of the most popular and beautiful waterfalls that you can find along an easy hike in the Blue Ridge Mountains right off the Blue Ridge Parkway. For beach and sea views, head to Carolina Beach State Park and take a 2.8-mile hike for all the beauty there. You can find more scenic hikes in this post.
Are there any waterfall hikes in North Carolina?
North Carolina literally has hundreds of waterfalls to explore but there's one hike that is guided by a naturalist you should consider taking. Located in Asheville, Asheville Hiking Tours provides a half-day waterfall hike with a guided expert that will teach you all about the waterfalls that you'll see along the way. It's both an enjoyable and informative hike. If you prefer self-guided waterfall hikes, head to this post to learn about eight breathtaking waterfalls you can hike to.
What is the tallest waterfall in North Carolina?
The tallest waterfall east of the Rockies happens to live right here in North Carolina. Whitewater Falls is made up of a series of falls that totals an impressive 811 feet! The upper part of the falls alone totals 411 feet. The bottom part of the falls is partially in South Carolina and can be accessed there.
Address: Sherrill Cove Road, Sherrill Cove Rd, North Carolina 28719, USA