These 6 Sinkholes In North Carolina Will Make You Terrified Of Earth
One minute you're walking down a street, the next, you're plummeting into the depths of the earth. This phenomenom known as a sinkhole occurs all over the world. So what exactly is a sinkhole? It is a depression in the ground caused by some type of collapse of the surface layer. The scary part is, they can occur at any moment. Another scary fact, they have happened here in North Carolina. Take these six as an example.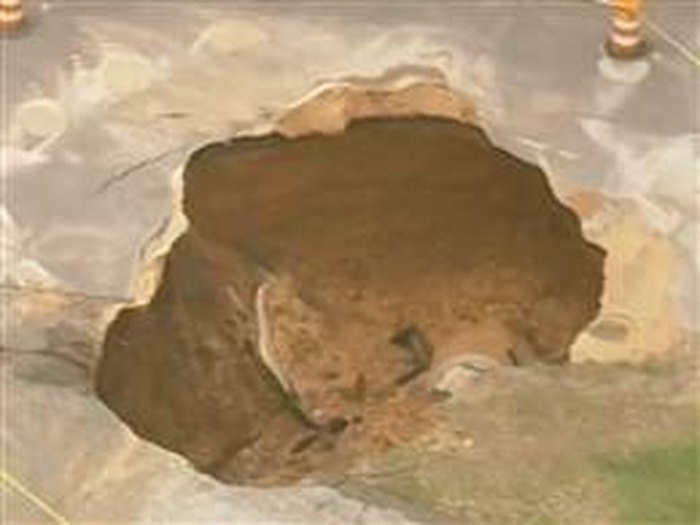 6. Durham
A law student was driving down the road in Durham when he then drove straight into a sinkhole. Luckily, he was unharmed.
It's safe to say heavy rains are to blame for these scary sinkholes! Have any of your own sinkhole stories? Share them in the comments!
OnlyInYourState may earn compensation through affiliate links in this article.