The Hidden Restaurant In North Carolina That's Surrounded By The Most Breathtaking Fall Colors
It may not "officially" be fall, but that doesn't mean it's too soon to start planning around all things autumn. Situated at 5,000 feet elevation, the Pisgah Inn and Restaurant is essentially like having a delicious meal on a Blue Ridge Parkway overlook…because it's right off the Parkway! You won't have to battle it out between hundreds of other motorists to get the views, you can enjoy panoramic fall foliage while sipping a cocktail and enjoying a hearty meal.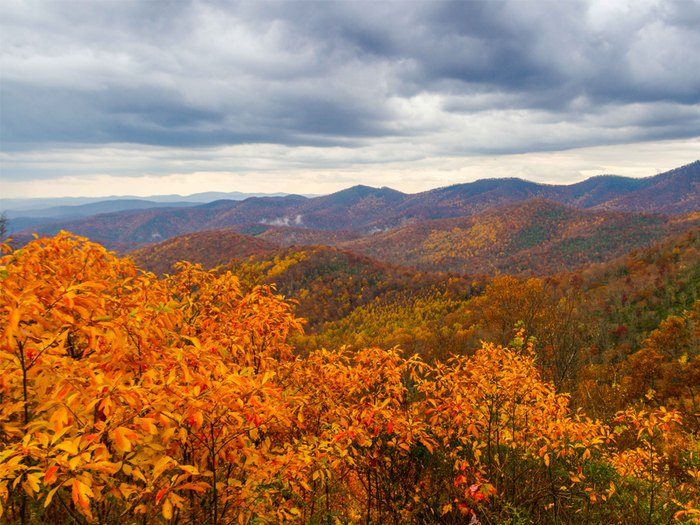 What a stunning and charming restaurant. This is the perfect way to experience fall in North Carolina. Have you dined here before?

Pisgah Inn-

Blue Ridge Pkwy
Waynesville, NC 28716

While you're cruising through the Blue Ridge Parkway, don't forget to check out the 15 best-kept secrets along your journey.