10 More Fascinating Places In North Carolina That Are Straight Out Of A Fairytale
North Carolina is a downright magical place. Between our straight-from-a-fairytale forests and hidden castles, to our resplendent waterfalls and natural wonders, there's so much magic here in The Tar Heel State. Here are 10 fairytale places in North Carolina that are absolutely enchanting.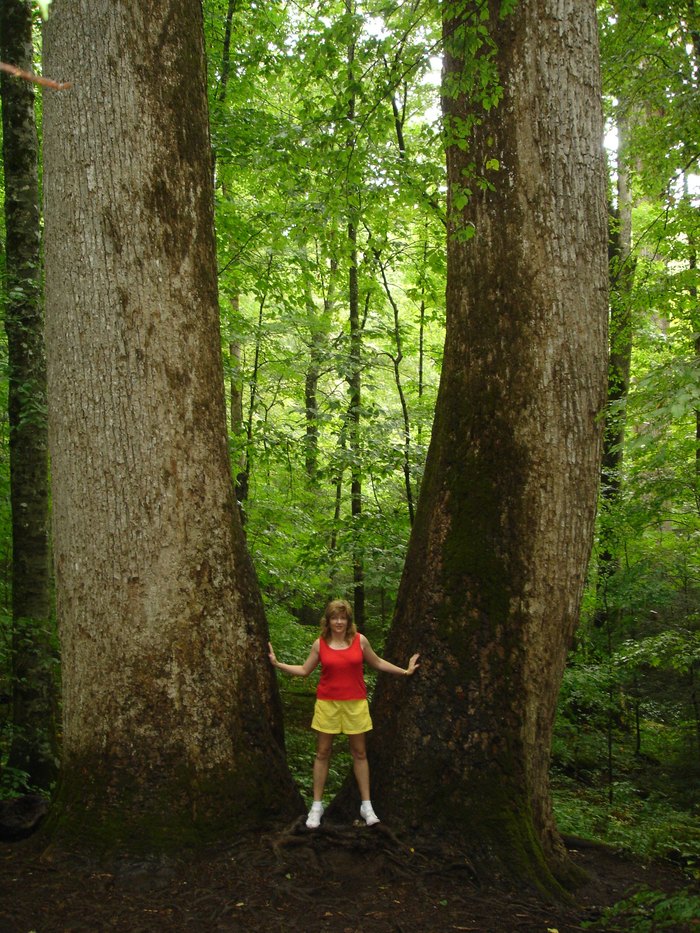 What did you think of our second list? Would you add anything? Tell us in the comments below! And for more fairytale places in North Carolina, definitely check out this magical road trip!
Address: 5410 Joyce Kilmer Rd, Robbinsville, NC 28771, USA
Address: Land of Oz, 2669 Beech Mountain Pkwy, Beech Mountain, NC 28604, USA
Address: Canton, NC 28716, USA
Address: Whiteside Mountain, North Carolina 28741, USA
Address: Mingo Falls, North Carolina 28719, USA
Address: Nags Head, NC 27959, USA
Address: Great Dismal Swamp, North Carolina 27976, USA
Address: 420 Anderson St, Durham, NC 27708, USA
Address: 957 Mountain Brook Rd, Rougemont, NC 27572, USA
Fairytale Places in North Carolina
April 01, 2021
Does North Carolina have many castles?
North Carolina is home to many castles — some of which are truly remarkable man-made wonders. If you're seeking the total royal treatment here in orth Carolina, Castle McCulloch is a dream-come-true. In addition to being an absolutely incredible wedding venue, the caslte also hosts some totally swanky soirees. While the gorgeous castle primarily caters to weddings, it is open to the public for many different events, making it a must-add to your North Carolina bucket list! If you thought you'd only get to experience a castle in the hillsides of Europe… think again! 
What are some of the most magical places in North Carolina?
Visiting North Carolina will surely make you believe in magic, as the state is home to some truly marvelous, magical places. Craggy Gardens is like something out of a fairytale. With beautiful trees twirling over the trails, this hike is spectacular. Plus, the view from the top is spellbinding. Most notably, it offers one of the best perspectives of the Blue Ridge Parkway in the state. Bonus: in June the rhododendron blooms add an extra layer of beauty. And The Outer Banks is an absolute wonderland. It's a magical place where wild horses run free, historic lighthouses still shine, and the sunsets are in more hues that you can count. It's truly one of North Carolina's most magical treasures.
Does North Carolina have many waterfalls?
North Carolina is home to over 250 waterfalls — and they're all absolutely delightful. From epic, thundering falls to babbling, meandering cascades, North Carolina has some of the very best waterfalls in the entire country. Looking Glass Falls, High Falls, and Cathedral Falls are some of our favorites for viewing, and Lower Cascades Trail and Crabtree Falls Loop are two of our favorite waterfall hikes in North Carolina.
Address: 5410 Joyce Kilmer Rd, Robbinsville, NC 28771, USA
Address: Land of Oz, 2669 Beech Mountain Pkwy, Beech Mountain, NC 28604, USA
Address: Canton, NC 28716, USA
Address: Whiteside Mountain, North Carolina 28741, USA
Address: Mingo Falls, North Carolina 28719, USA
Address: Nags Head, NC 27959, USA
Address: Great Dismal Swamp, North Carolina 27976, USA
Address: 420 Anderson St, Durham, NC 27708, USA
Address: 957 Mountain Brook Rd, Rougemont, NC 27572, USA