The Crispy Whole Fried Flounder Served At This North Carolina Restaurant Is Bigger Than The Plate
Delicious and fresh seafood is abundantly available in many parts of the Tar Heel State. But that doesn't mean a niche dish isn't a real head-turner. The whole, crispy fried flounder at Jim's Seafood (Fresh and Fried) in Dunn will definitely make you look twice.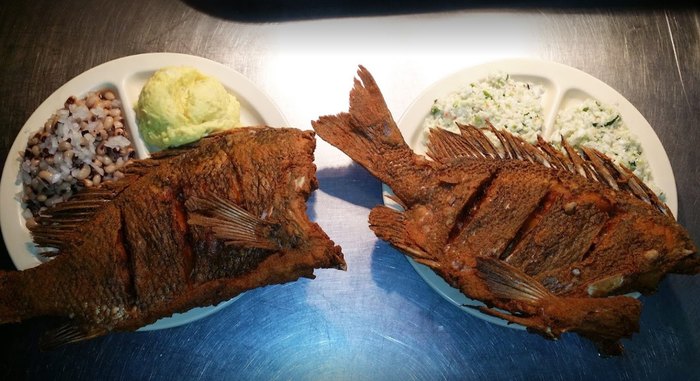 Jim's Seafood is located in the Cumberland Square Shopping Center (look for Big Lots) at 1126 W Broad St., Dunn, NC 28334. It's open five days week: Tuesday through Thursday from 11:00 a.m. to 8:00 p.m., Friday from 11:00 a.m. to 9:00 p.m., and Saturday from 11:00 a.m. to 8:00 p.m. Learn more on their Facebook page here.
As a mere point of reference, Jim's is a short 42 miles south of Raleigh, 25 miles northeast of Fayetteville, and 120 miles southeast of Winston Salem.