The Whole Family Will Love A Visit To This Adorable Mountainside Cabin In North Carolina
Imagine waking up and having your breakfast on a patio overlooking a lush, green valley. Feel the crisp mountain air in your lungs and hear the sounds of birds chirping and the wind through the trees. You can get all this and much more at Kilkelly Cabins. Perched on top of the Blue Ridge Mountains, this spectacular cabin is on the Eastern Continental Divide with no other buildings to block your view. This mountainside cabin in North Carolina is pure luxurious rustic comfort and overlooks views that will take your breath away.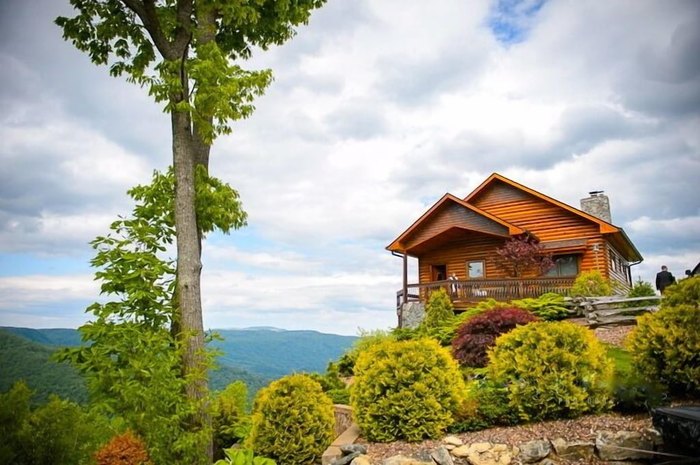 This 1600-square-foot cabin has two King bedroom suites and two pull-out sofas sleeping six people. There are two full bathrooms and four wide-screen HDTVs. There is a gas grill and the fully stocked kitchen has a lot of cabinet space as well as a small pantry. Shuffleboard is in the game room and you'll find lounge chairs, swings, and hammocks outside on the lower patio.
If you brought the kids along, there is a play area with a swing set, horseshoes, and a rope swing. Best of all, no mosquitoes to worry about! Be sure to contact Kilkelly Cabins to book your stay and to get answers to whatever questions you may have. Don't forget to take a drive on the nearby Blue Ridge Parkway, which is perhaps the most scenic drive in North Carolina.
Address: 3647 Jakes Mountain Rd, Boone, NC, United States, North Carolina