It May Soon Be Harder Than Ever To Visit This Stunning Swimming Hole In New York
By now it's almost guaranteed that you've seen the unsightly pictures floating around the internet of trash covering the areas surrounding New York's most stunning swimming spot — the Peekamoose Blue Hole. Possibly the most controversial natural wonder in our state, over the years social media and word of mouth have led more and more out-of-towners to this beloved spot — only to leave it worse off than it was before they arrived.
Now enforcing a system that they hope will have a positive effect on the blue hole, visitors who plan on making a trip on the weekends and/or holidays between May 15th and October 15th this year will require a permit from New York State. Ready to find out the rules and stipulations? Then keep scrolling to learn the latest.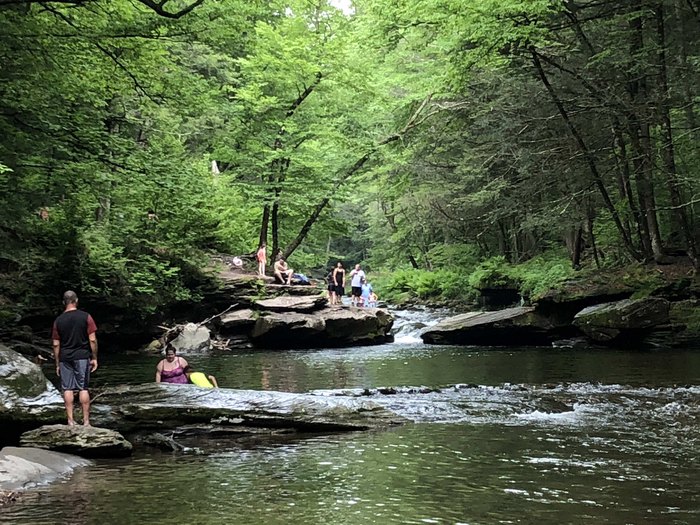 Let us know your opinion on the blue hole's permit system, or what solution you would've preferred instead in our comments. To discover more places to cool off, read about these 7 Other Refreshing Natural Pools You'll Definitely Want To Visit This Summer In New York!
OnlyInYourState may earn compensation through affiliate links in this article.