Celebrities Used To Flock To This New York Town To Experience Its Healing Mineral Waters
Most people know that Saratoga Springs, New York is called Saratoga "Springs" because there are mineral springs in that area. However, many people today do not know the incredible popularity of these springs long ago. Saratoga Springs was a popular destination for the rich and famous during the 19th-century and people came from not only all over the nation, but from all over the world to drink from and bathe in the water produced by these springs. The Saratoga Springs healing mineral waters drew countless people to this area over the years.
Although the springs themselves are still popular and interesting for both locals and visitors today, they are not nearly as big a deal as they once were. Back then, people believed that these springs could heal various ailments and they are the primary reason that the city of Saratoga Springs is as happening and bustling as it is today. Read on to learn more.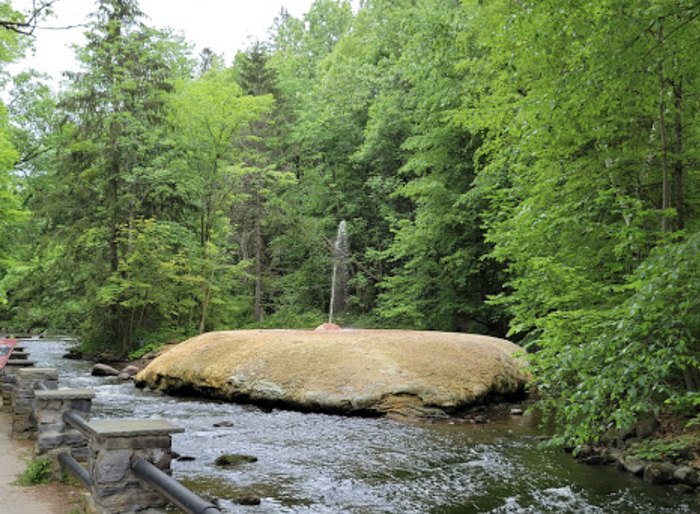 Saratoga Springs is a wonderful place to visit at any time of year and for any reason. Next time you are there, take some time to think about its history and about the many people who came from all over to visit it well over 100 years ago. And, if you get a chance, try some of the spring water while you're in town. It doesn't taste very good, but it's certainly an experience that you'll never forget.
Interested in more springs? Check out these hot springs around the USA! Relax All Your Worries Away At These 19 Jaw-Dropping Hot Springs In The U.S.
OnlyInYourState may earn compensation through affiliate links in this article.
Address: Saratoga Springs, NY, USA