The One Of A Kind Ferry Boat Adventure You Can Take In Buffalo
Every Buffalonian knows that Canalside is the place to be for outdoor fun on the waterfront. While the destination is best known for its kayaking, curling, and people watching, it's also a great spot to see Buffalo by bicycle (and no, we're not talking about the water bikes). When you're on two wheels and want to explore more of the inner harbor, it can be tricky to find a good route – until now. Read on to learn more about this one-of-a-kind bike ferry boat adventure you can take in Buffalo: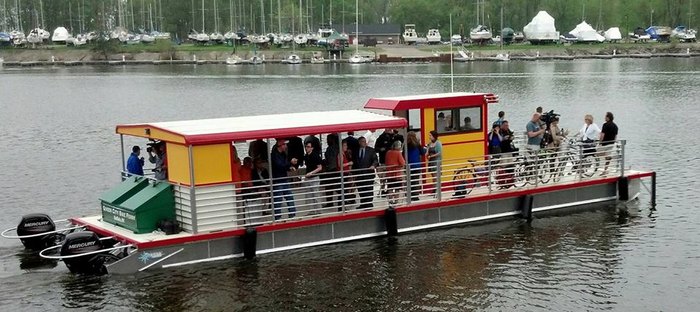 If you want to learn more about the Queen City Bike Ferry, take a look at this time-lapse video by Mike Ciancio via YouTube to see the trip from start to finish!
For more information, check out the Queen City Bike Ferry website and Facebook page.
Have you taken a ride on the Queen City Bike Ferry? Share your experience in the comments below, as well as any suggestions for the best bike trails in Buffalo!