Driving Down This Haunted New York Road Will Give You Nightmares
Here in New York, no matter which region you live in, you're almost always guaranteed to have a local haunted legend in your hometown. From gravity hills to haunted asylums, there's an abundance of creepy sites to visit … but what about haunted roads? Located down in White Plains, you'll find the longtime infamous Buckout Road. Ready to hear about the numerous chilling tales surrounding this two-mile stretch of road? Buckle up, Buckout Road in New York isn't for the faint of heart!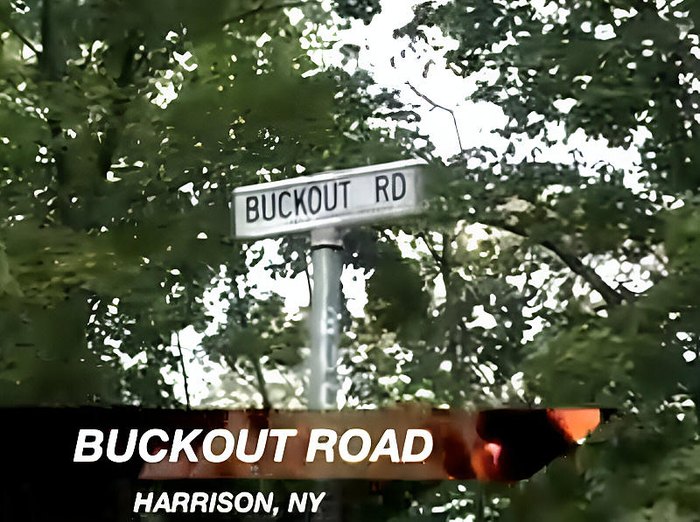 Looking for more details about Buckout Road in NY? Check out this video by YouTube user Viking Webcam:
Have you ever taken a drive down Buckout Road in White Plains, NY, or explored the surrounding woods? Tell us about the haunted places in New York you have discovered!
For even more creepy places to explore take a haunted New York road trip. Did you know you can rent an RV from RVShare? Load up the RV and hit the road on one of the spookiest trips through New York.
OnlyInYourState may earn compensation through affiliate links in this article.
More to Explore
Buckout Road In New York
Is Buckout Road the only haunted road in New York?
Certainly not! In Central New York, you can find a one-mile stretch of road that's so chilling even its name will haunt your dreams. Hiding within the city of Syracuse, taking a drive down Cedarvale Road (AKA 13 Curves) is something you might grow to regret. Locals will be the first to tell you that the long-told story of 13 Curves comes with several variations; out of all this story's variations, the one most commonly told goes a little something like this. Roughly 60 years ago, a newlywed couple was driving down Cedarvale Road. The husband ended up losing control of the vehicle, causing the car to go off the road, and smashing into the creek. Some will tell you this story and say that both of the newlyweds were killed instantly, while others insist that the husband survived and found his bride on the side of the road dead. Regardless of what you believe, this road alone is a creepy drive to take, especially during the night when it's completely dark out.
What are some haunted cemeteries in New York?
Some haunted cemeteries in New York include:
While there are haunted places all throughout the Empire State, nothing beats a good, old-fashioned haunted cemetery. Woodlawn Cemetery in the Bronx is one of the largest cemeteries in New York City. It is also one of the most beautiful and the most haunted. It covers more than 400 acres and has the feel and character of a rural cemetery. It opened in 1863; since then, more than 300,000 people have been buried there, including many notable figures. Despite its beauty, some people have reported that they've heard voices whispering when no one else is around. Others have reported what appears to be a ghost with a flashlight running around at night flashing it in all directions. Sometimes he even screams and yells! Would you dare explore this haunted cemetery in New York?
Related Articles
Explore New York
Featured Addresses

Buckout Road, Buckout Rd, White Plains, NY 10604, USA