Here Are The 10 Safest And Most Peaceful Places To Live In New Mexico
When selecting a place to live, most people view safety as an important factor. Perhaps you're planning to move, or maybe you're just intrigued about whether or not your town made the list. We relied on SafeWise and the most recent crime data from the FBI to determine which are the safest places to live in New Mexico.
The FBI combines the following offenses into the category of violent crime: murder and non-negligent manslaughter, forcible rape, robbery, and aggravated assault. (The FBI data that we used is from 2013).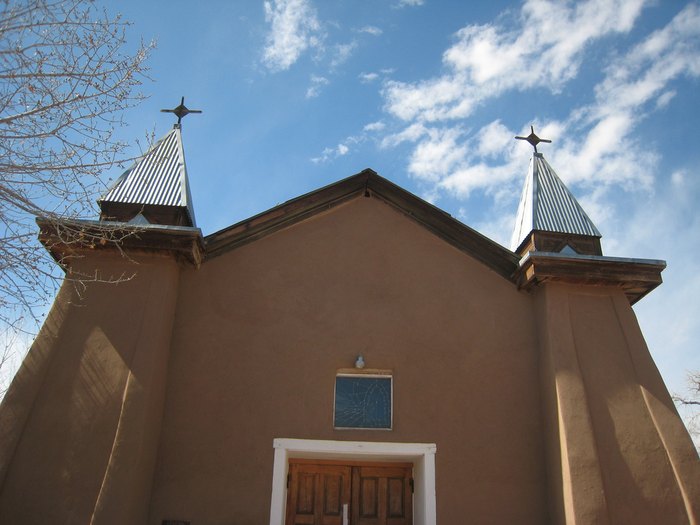 Did your town make the list? Do you think it should have? If you want to explore more of New Mexico's charming and beautiful towns, check out this NM small town road trip.
OnlyInYourState may earn compensation through affiliate links in this article.
Address: Corrales, NM, USA
Address: Lordsburg, NM 88045, USA
Address: Questa, NM 87556, USA
Address: Sunland Park, NM, USA
Address: Santa Clara, NM, USA
Address: Edgewood, NM 87015, USA
Address: Jal, NM 88252, USA
Address: Bayard, NM 88023, USA
Address: Rio Rancho, NM, USA
Address: Lovington, NM 88260, USA
Safest Places To Live In New Mexico
November 20, 2020
What are the most charming small towns in New Mexico?
Enjoy the most peaceful towns in New Mexico that are full of charm when you visit these special spots. People love checking out Taos for many reasons, namely the beauty and history behind it. Other than the town itself - which is plenty charming to visit alone - it's also the site of the Taos Pueblo, one of the longest inhabited places in the entire country. For a town nestled in a gorgeous natural setting, try Cloudcroft, New Mexico. This mountain town used to be accessible by pack mule only due to its remoteness, but now you can visit it more easily while taking in its amazing location.
What is the most dangerous place to live in New Mexico?
When considering where to live in New Mexico, many factors come into play. Before deciding on any one spot, look into its crime statistics. The most dangerous place to live in the state is Albuquerque. Being that it's the largest city in the state, this doesn't come to much surprise. There were over 7,000 violent crimes in the city in 2018. When you consider there are over 560,000 residents in the city, however, things are put more into perspective. Here is a list of the other top-rating cities with high crime statistics in New Mexico in case you wanted to learn more.
What is the smallest town in New Mexico?
The most peaceful towns in New Mexico are often the smallest. When there are few people around and everyone knows everybody, crime rates tend to be pretty low. The town with the smallest population in the Land of Enchantment is Grenville with only 38 residents. There are plenty of other small towns in the state with under 100 residents, such as Folsom Village - a town with only 56 residents. Folsom Village is pretty neat to visit, though. It's located close to the Capulin Volcano National Monument and is known for its impressive archeological site that has unearthed bits and pieces of human history spanning over 12,000 years.