7 Totally Kid-Friendly Hikes In New Mexico That Are 1 Mile And Under
There is nothing better than spending time outdoors with the entire family. Whether you have toddlers, children, or even teenagers, there are easy hiking trails in the Land of Enchantment just waiting to be explored. If you're looking for a super short trail that children of any age can enjoy while being exposed to new experiences and learning opportunities, then you'll want to check out these trails that are one mile or less! These are some of the best hikes in New Mexico!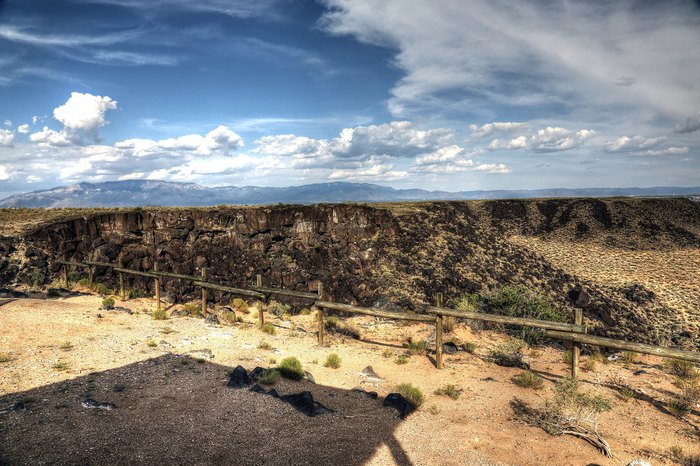 How many of these easy trails in New Mexico have you had the opportunity to hike before? Are there any others you would suggest that families can enjoy together?
Are you interested in more of the best hikes in New Mexico but for older kids and adults in the family? Check out some of our suggestions featured in 7 Of The Greatest Hiking Trails On Earth Are Right Here In New Mexico.
OnlyInYourState may earn compensation through affiliate links in this article.
Best hikes in New Mexico
March 31, 2022
What are the most scenic hikes in New Mexico?
The Land of Enchantment offers dozens of hiking trails with amazing payoffs. Some of these scenic hikes can be a little difficult, but there are many trails that are easy, beautiful, and unforgettable. One of our favorite easy hikes in New Mexico, which also offers breathtaking natural beauty, is Jemez Falls Trail. This hiking trail is less than one mile and takes you to the magical Jemez Falls. This is a terrific trail if you want to bring young children or you just want an enjoyable and relaxing afternoon adventure.
The Dorothy Stewart Trail is another scenic hike that you must add to your bucket list. At only 3 miles, this trail isn't long or difficult. This trail is part of the Dale Ball Trail System near Santa Fe and is one of the more quiet trails in the area. You will not only enjoy solitude as you hike, but the views are truly remarkable.
What are some hiking trails in White Sands National Park?
White Sands National Park is truly one-of-a-kind and the trails allow you to explore much of what this park has to offer. There are only five hiking trails in the national park but each one offers something spectacular. One of the best easy hikes in White Sands National Park is the Interdune Boardwalk. This fully-accessible hiking trail is 0.4-miles long and will teach you all about the plants, wildlife, geology, and other unique features that you'll find in the park. Kids and adults alike will enjoy walking along this boardwalk.