12 More Mom & Pop Restaurants In New Mexico That Serve Home Cooked Meals To Die For
New Mexico has so many wonderful family-owned or run restaurants that one article couldn't hope to feature all the great little mom and pop places scattered throughout the state. To be honest, two articles isn't sufficient either. But it's a good start! So, here are 12 more of the best mom & pop restaurants in New Mexico.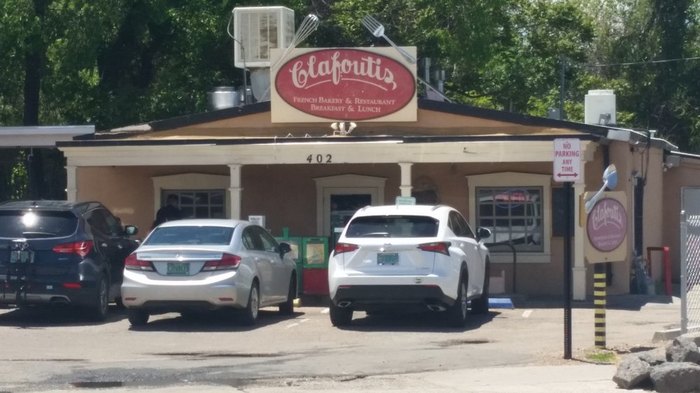 If you missed part one of our 'best mom & pop restaurants in New Mexico' series, check it out here.
Did your favorite make this list? If not, tell us why it deserves to be included in a future article by nominating it here.
Address: 333 W Cordova Rd, Santa Fe, NM 87505, USA
Address: 1303 W 2nd St, Roswell, NM 88201, USA
Address: 6230 4th St NW, Los Ranchos De Albuquerque, NM 87107, USA
Address: 5400 Academy Rd NE, Albuquerque, NM 87109, USA
Address: 15 Hotel Cir NE, Albuquerque, NM 87123, USA
Address: 12023 NM-14, Cedar Crest, NM 87008, USA
Address: 915 Farmington Ave # 7, Farmington, NM 87401, USA
Address: Pena's Place, 2963 Sudderth Dr, Ruidoso, NM 88345, USA
Address: Hillsboro General Store, 10697 NM-152, Hillsboro, NM 88042, USA
Address: 133 Cook Ave, Raton, NM 87740, USA
Address: 309 E Pine St, Deming, NM 88030, USA
Address: 5 NM-344, Edgewood, NM 87015, USA
Address: 105 N 1st St, Belen, NM 87002, USA
Address: 755 S Telshor Blvd, Las Cruces, NM 88011, USA
Best Mom & Pop Restaurants In New Mexico
July 31, 2020
What are the best hidden gem restaurants in New Mexico?
Mom & pop places like these tend to be known by the locals but not far beyond that. There are restaurants out there worth visiting that are far from the spotlight, making them hidden gems. A good example of this in New Mexico is Duran Central Pharmacy. Yes, you read that right – a pharmacy. This unsuspecting spot has a restaurant that serves delicious New Mexican cuisine. Genaro's Cafe in Gallup, New Mexico is another lesser-known treasure. They may not be flashy in appearance, but their food is worth trying. Make sure you come hungry because their portions are generous.
What are the most unique restaurants in New Mexico?
There are many great places to enjoy home cooked meals in New Mexico, but some truly stand out from the rest. Whether it's their unique theming and appearance or wacky yet delicious meals, here are a few you might want to add to your dining bucket list. Dine at the Buckhorn Saloon & Opera House for an experience like no other. The historic building is from the 1800s and certainly looks like it. They serve great steaks and have a fascinating story worth listening to. Sparky's Burgers in Hatch, New Mexico is another unusual yet great eatery, especially if you love chile. The retro design and classic diner menu will take you back in time. Quirky menu items like their green chile lemonade make Sparky's special.
What are the most iconic restaurants in New Mexico?
The best local restaurants in New Mexico are iconic to the residents that keep visiting them year after year. One famous neighborhood restaurant is the Owl Bar & Cafe. Located just outside of Albuquerque, this family-owned place has been around since 1940 and is home to the famous Owl Burger. It's one of those restaurants with tons of dollar bills on the walls from all the visitors who have come over the years, highlighting the many memories that have been created there. Another iconic restaurant in the ABQ area is Mary and Tito's. This must-try has been featured on many publications as a New Mexico staple. They have all the New Mexican favorites when it comes to their loaded menu and a nostalgic atmosphere.
Address: 333 W Cordova Rd, Santa Fe, NM 87505, USA
Address: 1303 W 2nd St, Roswell, NM 88201, USA
Address: 6230 4th St NW, Los Ranchos De Albuquerque, NM 87107, USA
Address: 5400 Academy Rd NE, Albuquerque, NM 87109, USA
Address: 15 Hotel Cir NE, Albuquerque, NM 87123, USA
Address: 12023 NM-14, Cedar Crest, NM 87008, USA
Address: 915 Farmington Ave # 7, Farmington, NM 87401, USA
Address: Pena's Place, 2963 Sudderth Dr, Ruidoso, NM 88345, USA
Address: Hillsboro General Store, 10697 NM-152, Hillsboro, NM 88042, USA
Address: 133 Cook Ave, Raton, NM 87740, USA
Address: 309 E Pine St, Deming, NM 88030, USA
Address: 5 NM-344, Edgewood, NM 87015, USA
Address: 105 N 1st St, Belen, NM 87002, USA
Address: 755 S Telshor Blvd, Las Cruces, NM 88011, USA