Most People Don't Know The Meaning Behind These 16 New Mexico Towns
New Mexico is full of little towns, and even some big ones, with names that will make you stop and look twice… and then wonder, "WHAT were they thinking?" Many of the town names in New Mexico come from Spanish and Native American words, family names, land features, and a few misspellings. So while these names often make sense, in the end, you always have to wonder what, exactly, got lost in translation. Here are 17 of the more unusual New Mexico town names and the stories behind them.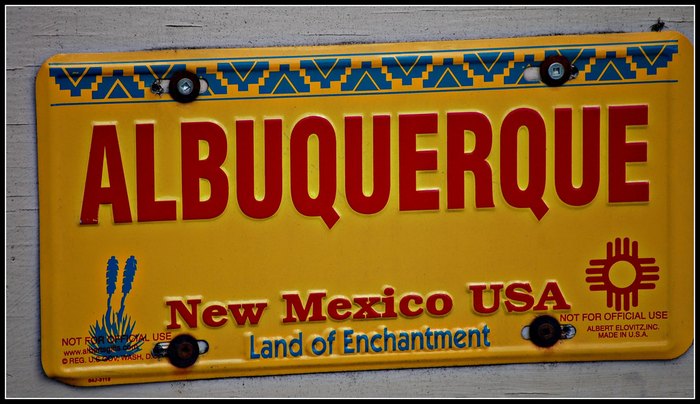 There are plenty of towns in the state with crazy names and, of course, we can't list them all here. But if you have some funny names to add to the list – and better yet, the story behind them, we would love to hear about them in the comments below! For an in-depth look at some of our state's past, check out some of the most historic New Mexico towns, perfect for a day trip with the family!
---
Note: Much of the source material for this post came from The Place Names of New Mexico, by Robert Julyan.
OnlyInYourState may earn compensation through affiliate links in this article.
Strange New Mexico town names
July 19, 2022
What are the most unique towns in New Mexico?
There are so many unique New Mexico towns, you'd need a lifetime to explore them all! One of our favorite New Mexico towns that's perfect for a day trip is Tucumcari. With a population that hovers around 5,000, it's the perfect mix of little-big where you still get that small-town charm while still having the luxuries common in big cities. For amazing antiques and shopping, you can't go wrong with a day trip to Madrid. Here, you'll find all sorts of unique boutiques to shop at among incredible scenery. While you're in the area, Cerrillos Hills State Park is just a few miles away and the hiking trails there are the perfect way to end the day after exploring the town.
Are there any ghost towns in New Mexico?
How much time do you have? There are an estimated 400 ghost towns in New Mexico. While most of them are distant memories with nothing left but maybe a faint foundation or occasional mining equipment left behind, there are others that have been more carefully preserved, like Cuervo. Once a bustling railroad town, Cuervo didn't survive when I-40 was built, and slowly was abandoned. Wandering around this creepy ghost town is a haunting experience, for sure.
What are the best small towns in New Mexico?
There are plenty of scenic small towns in New Mexico to escape to for a long weekend. Nestled right in the heart of the Lincoln National Forest, Cloudcroft is one of the most beautiful mountain towns in New Mexico, and ideal for nature lovers. One of the more weird New Mexico town names, Cloudcroft means "a clearing covered in clouds." The tiny but mighty town is home to less than 1,000 residents and is filled with charming lodging options, delicious restaurants, and some of the most beautiful scenery in the state.