11 Small Towns In Rural New Mexico That Are Downright Delightful
The landscapes in rural areas in New Mexico vary widely, from expanses of open land where you can see the weather rolling in long before it arrives, to communities in forested, mountainous settings. If overlooked places intrigue you, consider exploring these 11 small towns in New Mexico. You may be surprised by what they have to offer.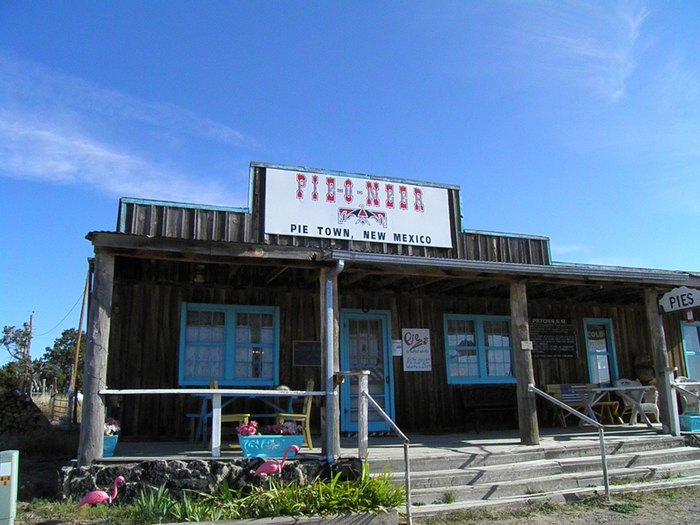 Do you have a favorite small town in New Mexico? Tell us about it on our nomination page, and you just might see your suggestion featured in an upcoming article.
You may also be interested in checking out these New Mexico small towns that offer plenty of peace and quiet.
OnlyInYourState may earn compensation through affiliate links in this article. As an Amazon Associate, we earn from qualifying purchases.
More to Explore
Small Towns in New Mexico
What are some of the best rural areas in NM to explore?
The Land of Enchantment is full of small towns that are hidden gems just waiting to be discovered. One of our favorite rural areas in NM to explore is Hatch, a tiny town nestled in Doña Ana County. Billing itself as the "Chile Capital of the World," this itty bitty city boasts many delicious restaurants that use locally-harvested hatch chile peppers in their cooking. Hatch really comes alive in late summer, as that is when the annual chile harvest begins. In the first week of September, thousands of people flock to the town to attend the Hatch Chile Festival, featuring a parade, watermelon-eating contest, fun and games, and — of course — lots of incredible food and drinks.
What are the friendliest towns in New Mexico?
Turn your frown upside down when you visit Tularosa, one of the friendliest towns in New Mexico. A charming village tucked away near the Sacramento Mountains, Tularosa is home to just over 3,000 people. You'll be hard-pressed to find a town with friendlier locals — after all, it's hard to be anything less than happy when you're surrounded by so much beautiful nature. Between the nearby Salado Canyon Trail, ancient petroglyphs, and abundant cottonwood trees, there's so much to explore in and around Tularosa. There are also several seasonal events, such as the annual Rose Festival in May and Christmas Eve luminary display that are worth checking out.
What is the most naturally beautiful town in New Mexico?
If you're in search of the most naturally beautiful town in New Mexico, set your sights on Abiquiu. This picture-perfect destination can be found in the northern part of the state, between Santa Fe and Chama. Abiquiu is home to only 231 people, but what it lacks in population, it more than makes up for in scenery. There is an expansive lake, a vast and breathtaking mesa, a natural amphitheater, and even a seasonal lavender farm. You'll feel like you've stepped into a painting when you visit Abiquiu!
Related Articles