These 14 Photos of New Jersey In The 1960s Are Mesmerizing
Just like the rest of the country, 1960s New Jersey faced its fair share of problems. This decade was a very tumultuous time in New Jersey's history, as you'll see in some fo the photos below. On March 6, 1962, a savage snowstorm hit the state – hundreds of residents were evacuated from the shore area. On August 2, 1964, New Jersey experienced its first race riot, in Jersey City. In the following weeks, similar riots occurred in Paterson and Elizabeth; dozens were injured and hundreds were arrested. From June 23 to June 25, 1967, President Johnson met with Soviet premier Alexei Kosygin in Glassboro, New Jersey. In the midst of the Cold War, the Glassboro Summit Conference helped improve relations between the U.S. and the Soviet Union, though no specific agreements were reached. Just weeks later, New Jersey's worst race riots broke out in Newark.
Of course, there was creation, innovation and plenty of fun amidst the chaos. In 1961, the first enclosed shopping mall on the East Coast opened in Cherry Hill. In 1963, snowboarding pioneer Tom Sims of Haddonfield created the "ski board," an early version of the snowboard. In 1965, Mildred Barry Hughes was first woman elected to the New Jersey Senate. In 1969, the New Jersey lottery got its start and New Jersey native Buzz Aldrin (from Glen Ridge) landed on the moon with Neil Armstrong. Life isn't all about the big events though, sometimes it's about the little moments. The following shots capture everyday life in New Jersey in the 1960s.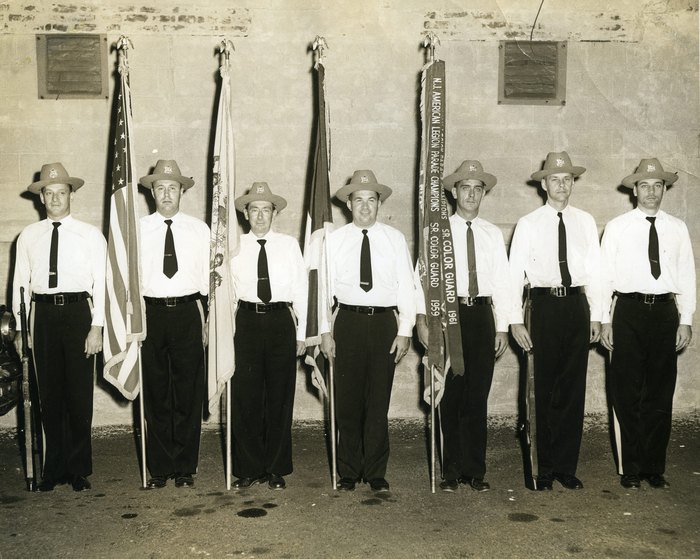 Do you recognize any of these places? Share your memories of 1960s New Jersey in the comments, and be sure to submit your New Jersey photos (both new and old!) to the Only In New Jersey Facebook Page.
Looking for more photos from 1960s New Jersey? We dug up a video that highlights some of the most memorable places and businesses from the '60s in New Jersey, and we hope you enjoy this little walk down memory lane as much as we did!
OnlyInYourState may earn compensation through affiliate links in this article.
1960s New Jersey
May 10, 2022
What are some other places from 1960s New Jersey?
Some of our favorite places from 1960s New Jersey are ones that no longer exist today, like this list of old department stores in New Jersey. Some of the most celebrated stores in New Jersey -- Two Guys, Woolworth's, Packard's, and The Wiz, are places that were incredibly popular in their time, and spots that who grew up in 1960s New Jersey will undoubtedly remember.
What are some historic events that took places in New Jersey in the 1960s?
New Jersey is a diverse, vibrant state with a rich history. So many wonderful, interesting, and all-around amazing things have happened here… We were home to the world's first drive-in movie theater (Camden County, 1933), the first brewery in America (Hoboken, 1642), and the first ever boardwalk was built in Atlantic City back in 1870. We've also had some life-changing inventions come out of the Garden State… air conditioning, bubble wrap, bar codes, vacuum cleaners, submarines... and that's just the beginning! But not everything that has happened here is something to smile about. As with the rest of the country, racial tensions were nearing peak levels in 1960s New Jersey. By 1967, Newark was one of the United States' first majority-black cities, but was still controlled by white politicians. Racial profiling, redlining, and lack of opportunity in education, training, and jobs led the city's African-American residents to feel powerless and disenfranchised. And on July 12 and July 17, 1967, one of the most tragic events in New Jersey took place with the race riots.