Most People Don't Know These 14 Hidden Gems In New Jersey Even Exist
New Jersey is a small state with lots to discover. There are so many places that we all enjoy, from our most popular attractions to top-rated restaurants. There are also incredible places that fly under the radar and deserve just as much attention. Some of these spots are more popular than others, but they are all wonderful hidden gems in New Jersey that can't be missed.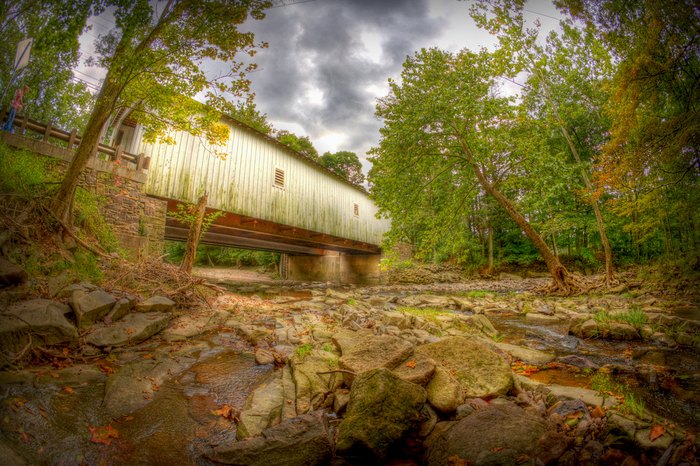 Have you been to any of these hidden gems in New Jersey? I know there are so many cool places, they can't all fit in just one list! What others would you add?
OnlyInYourState may earn compensation through affiliate links in this article.
hidden gems in New Jersey
July 10, 2021
Are there any secret gardens in New Jersey?
There are many secret gardens in New Jersey. Here are a few of our favorites:
Considering we're the Garden State there are certainly a few beautiful gardens in the state! Some of the best tucked-away gardens in New Jersey include Rutgers Gardens in New Brunswick, Sayen Gardens in Hamilton, and the beautiful garden at Smithville Park in Eastampton Township, New Jersey. The Reeves-Reed Arboretum, Duke Farms, and the New Jersey Botanical Garden are a little more well-known, but still worth visiting for anyone who loves horticulture and beautiful flowers.
What are the best little-known parks in New Jersey?
Take some time to explore New Jersey and you're sure to stumble upon parks you love! Lake Lenape Park is a hidden gem in South Jersey's pinelands that offers a lake lighthouse, a fun dragon climbing sculpture for kids, and miles of waterfront trails to explore. Amico Island Park is another relatively unknown park that's located right in the middle of the Delaware River! Up in North Jersey, Hacklebarney State Park flies under the radar despite being one of the most beautiful places in the state.
What are some underrated hidden gems in New Jersey?
In the summer, the swimming hole at the base of Chikahoki Falls proves to be a hidden gem worth tracking down. You'll have to hike through Norvin Green State Forest to find it! Our favorite fall destination that's never overrun with crowds is the Ken Lockwood Gorge. In the Spring, visit Sayen Gardens to see beautiful rhododendrons in bloom, and in the winter, enjoy a short snowy hike at Goat Hill Overlook, looking down on Lambertville and New Hope from this Pennington observation point.