Here Are The 12 Most Beautiful, Charming Small Towns In New Jersey
One of the things that makes New Jersey so special is our diverse, vibrant mix of cities and towns. Even our small cute towns have so much to offer!  We have dozens of incredible neighborhoods and it was nearly impossible to narrow this list, but we tried our best. Here are 12 of the most beautiful quaint towns in New Jersey with populations of under 15,000 people.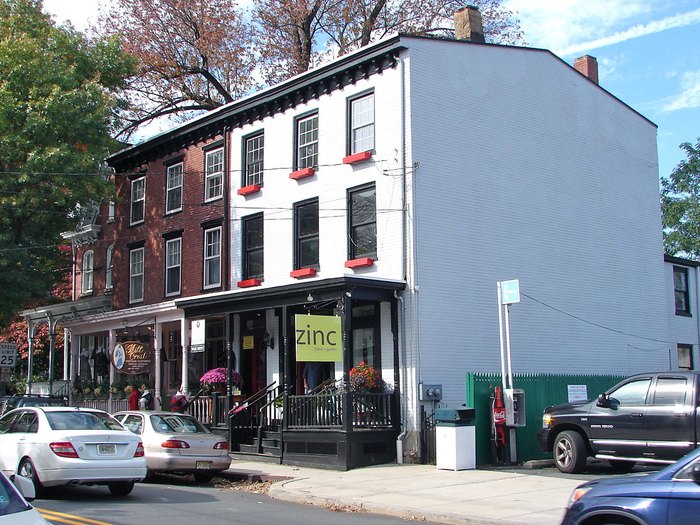 If you had to make a list of the most beautiful small towns in New Jersey, would you include any towns that we missed? Add your favorite small towns in the comments and let us know what makes them so special. If you want us to take a look at an underrated destination here in the Garden State, consider nominating it.
If you're on the hunt for more fun things to do in New Jersey, take a look at this list of exciting New Jersey road trips. There's an adventure for every type of traveler!
OnlyInYourState may earn compensation through affiliate links in this article.
most beautiful small towns in New Jersey
May 27, 2020
What is New Jersey known for?
If you haven't spent much time here, you might initially scoff at the nickname "The Garden State". The truth is, New Jersey is packed from the coast to the Delaware River, and from the Delaware Bay to our northern border, with rolling farmlands, sprawling estates, and gorgeous forests. While our cities and most of our towns are densely populated and we have an enormous population for being so small in area, New Jersey is best known for being a state with a little bit of everything all within a short drive. Whether you want scenery, cities, mountains, or the beach, you can find it all here.
What is the most scenic town in New Jersey?
Naming one town the most scenic town in New Jersey is sure to cause an uproar, because scenery and beauty is so subjective! If you love the ocean, it's hard to beat the scenic shores of Cape May. If small town charm is most pleasing to your eye, visit Haddonfield or Lambertville. If you love getting lost in the mountains of the New Jersey highlands, then you might feel right at home in Hope Township.
What are the most unique towns in New Jersey?
When it comes to quirky, it's hard to top Asbury Park! After all, the boardwalk and beach are full of history and charm, the music scene is one-of-a-kind, and it always feels like Tilly is watching you. Another stand out among our state's other unique towns is Mount Holly, where you'll find a cool occult store at Marble Moon Studio/The 8th House Tarot on High Street, and the famously artsy collection of shops in Mill Race Village.