One Of The Most Haunted Forests In North America Is Right Here In New Jersey
The Pine Barrens of New Jersey encompasses over 1.1 million acres of preserved woodlands spanning seven counties. Though this forest is in the heart of America's most densely populated state, situated between two major cities (New York and Philadelphia), the land is mostly rural and dotted with ruins of former mill and mining settlements. Along with an incredible assortment of ghost towns, this heavily forested stretch of the state is also known for an abundance of ghosts. Many national publications have listed this scenic spot among the most haunted places in the country. Have you ever visited this haunted forest in New Jersey?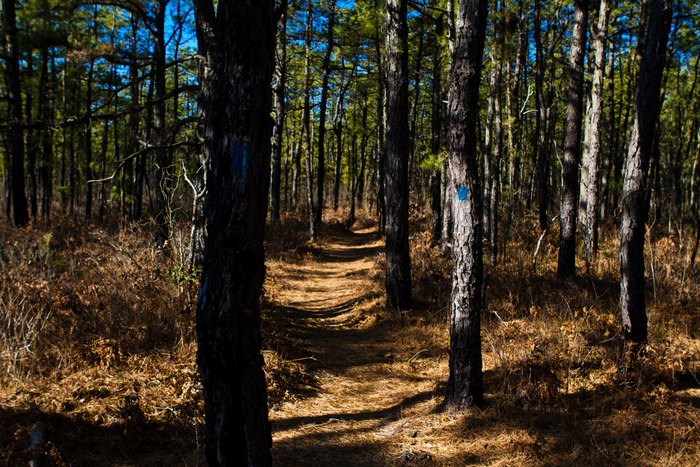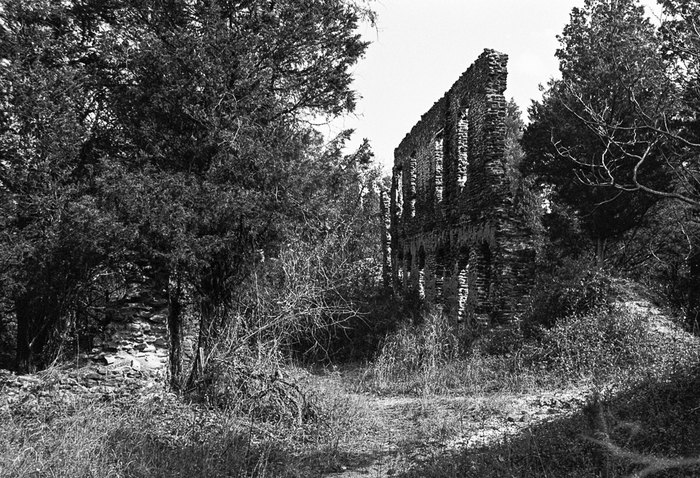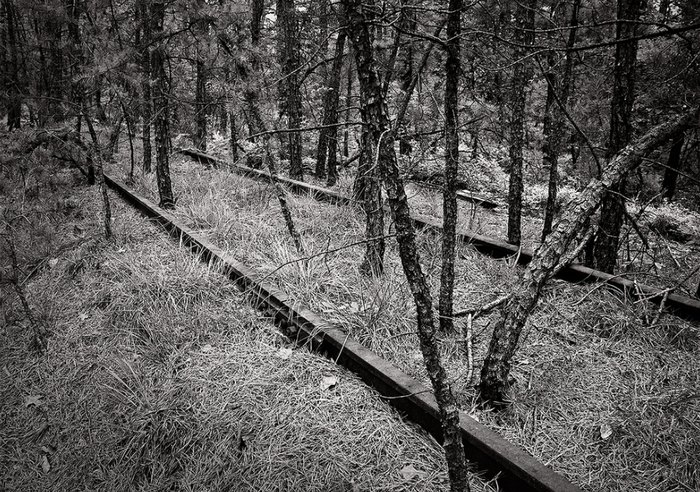 For a quick clip on the Jersey Devil from Destination America, check out the video below.
Have you ever had a Jersey Devil sighting? What other Pine Barrens ghosts do you know of? Share your experiences with us about this haunted forest in New Jersey in the comments. For more haunted places in New Jersey, check out my previous article on the Proprietary House, haunted by a young boy, Revolutionary War soldier, and woman in white.
OnlyInYourState may earn compensation through affiliate links in this article.
Address: The Pine Barrens, Pemberton Township, NJ 08015, USA
Haunted Forest In New Jersey
April 20, 2021
Are there any haunted hikes in New Jersey?
When you are looking for the best outdoor hiking spots in the state, why not level up the experience with a little bit of haunted history? There is a haunted hike in New Jersey that warrants some necessary explanation for those who are brave enough. Ghost Lake Trail at Jenny Jump State Forest is a short hike of fewer than two miles that many have claimed to be haunted. As the legend has it, the park is named after a girl who lost her life there. Not to mention, you have to drive down Shades of Death road to even enter the park. And all of this is even before this hike!
Can I visit any abandoned places in New Jersey?
Naturally, as with any state, there are plenty of haunted places in New Jersey that you can actually explore. But rather than have you compile your own list, we have the ultimate list of abandoned places in New Jersey all packed into one road trip. On this trip, you'll visit Toms River Silo Ruins, McNeal Mansion in Burlington, and the Trenton Psychiatric Hospital to name a few. The entire trip takes around seven hours driving time, but it would be better to make a weekend adventure out of it.
What are the creepiest places in New Jersey?
If you love checking out creepy places in New Jersey, then you'll likely enjoy a trip to the abandoned town of Ong's Hat. This unincorporated community in Pemberton Township has quite the history dating back to the 1930s. The last resident left the town in 1936, but there were still some strange occurrences and disappearances that took place before then. Have you ever heard about the creepy past of Ong's Hat, New Jersey?