These Before And After Pics Of Morristown National Historical Park In New Jersey Show Just How Much It Has Changed
New Jersey is home to the first National Historical Park in the United States. Morristown National Historical Park, established in 1933, encompasses four key Revolutionary War sites – Jockey Hollow, the Ford Mansion, Fort Nonsense, and the New Jersey Brigade Encampment site. The park has a fascinating past, a bit of which you'll learn about today.
The Ford Mansion was built in 1774 by Jacob Ford, Jr. and served as George Washington's headquarters during the treacherous winter of 1779. He remained stationed there until June of 1780. Five miles south of the mansion lies Jockey Hollow. This was the primary encampment for George Washington's troops in Morristown. The elevated field gave the troops an edge and vast amounts of available timber provided the wood necessary to build shelter for the soldiers. The site is home to several cabins and the notable Wick House. The Wick Family owned this land and were loyal Confederates – they never asked for compensation in exchange for the land use.
Fort Nonsense, originally called Kinney's Hill, was a strategic lookout site and small fortification to protect the encampments. It contained trenches, raised embankments, alarm and signal beacons, and a guardhouse. The New Jersey Brigade Encampment Site was a secondary encampment site that housed around 1,300 men. You'll find the Patriots' Path and Cross Estate Gardens here.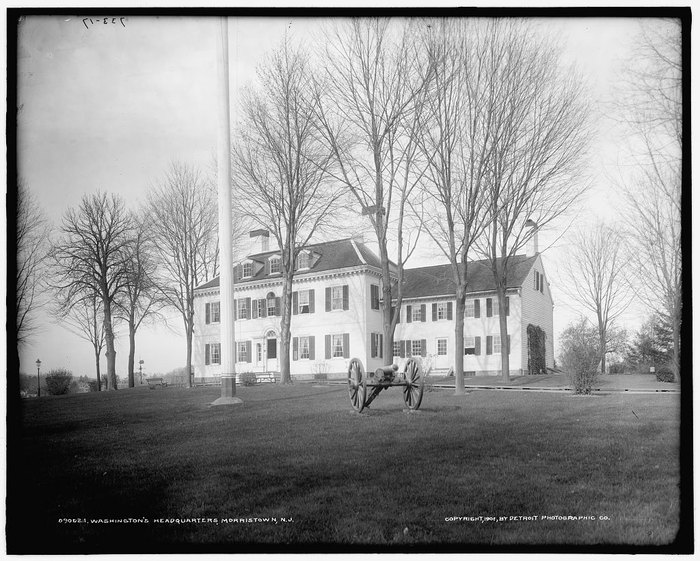 Have you been to Morristown National Historic Park? I have, and it's a favorite. It hasn't changed much over the years, which is why we love it. Share your experiences and photos with us!
Address: Morristown National Historical Park, 30 Washington Pl, Morristown, NJ 07960, USA
OnlyInYourState may earn compensation through affiliate links in this article.