There's A Hike In New Jersey That Leads You Straight To An Abandoned Village
Wharton State Forest is home to several abandoned villages that allow visitors to take a peek into the past. Batsto Village is perhaps one of my favorite Pinelands attractions; it's beautifully preserved and so much fun to tour. A former bog iron and glass manufacturing site from 1766 to 1867, it's a must-visit. It's easily accessible and definitely one of the most developed villages in Wharton. Next, there's Atsion. Many visit the mansion, which is open for tours seasonally, but visitors will also find the ruins of a church, cemetery, school, and more, all within an easy mile-long hike.
Both are fantastic day trip destinations, surrounded by acres upon acres of gorgeous pinelands, lakes, and rivers. I recommend visiting each, but today we're talking about something a bit more hidden…Harrisville. A genuine ghost town, Harrisville can be found deep in the Pinelands. Once a flourishing village, it was abandoned in 1891 after the heart of the community, the great paper mill, went out of business. It's so secluded, I may not have known of its existence if it weren't for the Pinelands Preservation Alliance.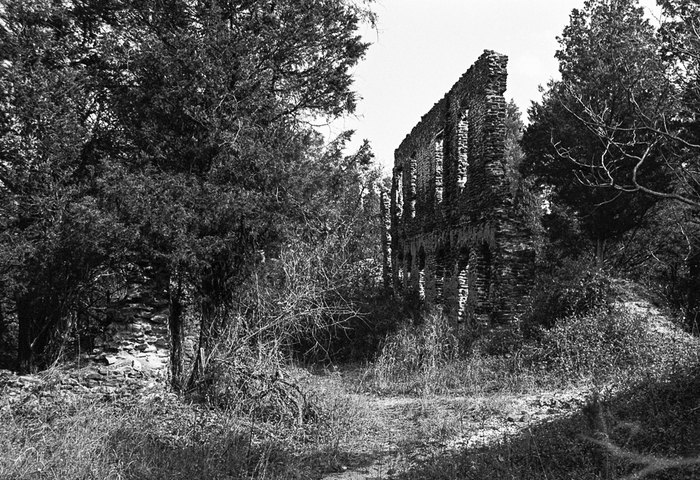 Harrisville Tour in the New Jersey Pine Barrens from Pinelands Preservation Alliance on Vimeo.
The Pinelands are worth preserving, and we're happy to report that Wharton State Forest just got a little bigger. To learn more about that, click here.