These 8 State Parks In New Hampshire Will Knock Your Socks Off
New Hampshire is full of natural beauty, much of it found in the state parks system. With tons of parks scattered throughout the Granite State (93, actually), there is no excuse for missing out on an adventure in the parks system. It's hard to choose favorites, but we've highlighted eight awe-inspiring places that you shouldn't miss. From the famous to the forgotten, each of these parks are definitely worth a visit! Here are some of our favorite state parks in New Hampshire: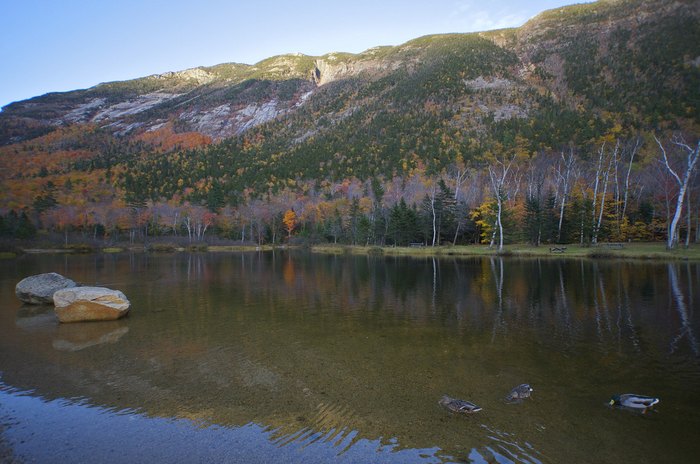 Which is your favorite state park in New Hampshire? Tell us your picks in the comments!
OnlyInYourState may earn compensation through affiliate links in this article. As an Amazon Associate, we earn from qualifying purchases.
More to Explore
State Parks to Visit in New Hampshire
What are some of the best state parks in New Hampshire?  
New Hampshire is a small state, but it's jam-packed with state parks – 93, to be exact. It's not surprising, though, considering just how beautiful this state is. Folks come from around the nation (and sometimes the world) to check out our amazing state parks, and with so many, it can feel impossible to choose which ones to visit first. May we suggest the most beloved state parks in New Hampshire to start? What better way to begin than with the places visitors themselves have decided en masse are the best, right? Some of the most beloved and highly rated state parks in New Hampshire include Franconia Notch State Park, a place filled with outrageous beauty and excellent for nature lovers to get out and enjoy. Pawtuckaway State Park has an awe-inspiring, crystal-clear lake, among other things, to enjoy. Mt. Washington State Park is a favorite among mountain climbers and experienced hikers, and Monadnock State Park is breathtaking year-round. No matter which parks you go to first, you're in for a treat; New Hampshire is incredibly beautiful, and our parks are a great way to explore that beauty.  
What are the most popular hiking trails in New Hampshire?  
New Hampshire: tiny state, huge outdoors. On top of the 93 state parks scattered all over the place, there are some truly amazing hikes, too – most of which are in those very parks. In fact, there are more than 1,800 amazing trails for hiking, biking, walking, and running, and each one varies in terms of length and difficulty. Interestingly, the most popular trail in New Hampshire is one of the hardest; the Mt. Lafayette and Franconia Ridge Trail Loop is 9.3 rugged miles of incredible landscape, and well worth the effort. It's an awesome day hike and makes for a great time – just make sure you're ready to dedicate a day to it! The Mount Willard Trail is considerably easier and a lot shorter, at 3.1 miles in length. It's rated as moderate, so most hikers ought to be able to conquer that one. Looking for an easy afternoon? Check out the Flume Gorge Trail, which is located in Franconia Notch SP and is 2.2 miles of easy wandering. Check this article out for some of New Hampshire's most iconic trails that are good for beginners.  
Related Articles
Explore New Hampshire