New Hampshire Is One Of The Safest Places In The U.S. To Live
We're sure you already know just how great living in New Hampshire is, but it's always nice to receive a new compliment. You might have heard that Politico has ranked New Hampshire the strongest state in the country many times, and most recently, the state earned the spotlight once again, in U.S. News and World Report's 10 Safest States in the U.S. list. The Granite State ranked second on this prestigious list, reiterating what we already know: that not only is New Hampshire one of the safest states in the U.S., but it's also one of the best places to live in the U.S.!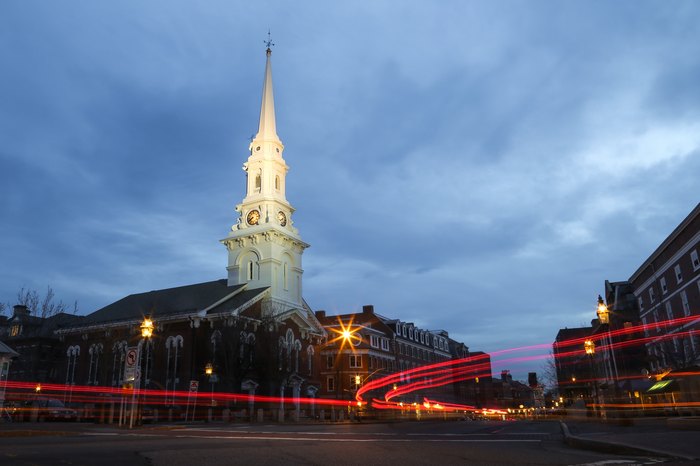 Will all of these accolades mean an increase in the number of folks moving to New Hampshire? After all, one of the most important things is being able to feel safe in the place you call home. If you aren't a local and all this buzz has made you consider relocating to the Granite State, check out our list of the 10 Safest Cities In New Hampshire.
OnlyInYourState may earn compensation through affiliate links in this article.
safest states in the U.S.
December 08, 2021
Tell me a little more about New Hampshire.
In addition to being of the safest states in the country, New Hampshire is also one of the most important! It's true: New Hampshire may be one of the smallest states, but it traditionally has played an outsize role in the nation's greatest task: the election of the president. In terms of U.S. history, New Hampshire was the ninth to ratify the U.S. Constitution at statehood in 1788. The state's natural beauty is another feather in its cap; our tiny state stands out for its valleys, rivers, lakes, and mountains, which pack quite a scenic punch in its 13 miles of Atlantic Ocean coastline. A place of superlatives, New Hampshire's highest peak, Mount Washington, stands at 6,288 feet in the White Mountains, and Lake Winnipesaukee is its best-known inland resort.
What are the safest towns to live in in New Hampshire?
Some of the top-ranking safest towns in New Hampshire are as follows:
Danville
Brookline
Atkinson
New Boston
The Granite State has many great things to offer, especially in terms of safety. Here are the 10 safest cities in the state that you could easily assume are the most peaceful places in New Hampshire to hang your hat. On the list, we especially love the towns of Danville, Brookline, Atkinson, and New Boston, which just so happened to grab the first four spots on Safewise's list!
What are some beautiful places to visit in New Hampshire?
New Hampshire is full of beautiful parks and landmarks:
Exploring New Hampshire is an exciting adventure. Not only does this state boast picturesque towns and gorgeous scenery, but you'll also discover fantastic local stores, parks, boat rides, museums, covered bridges, and markets here. New Hampshire offers the perfect blend of big-city amenities and small-town charms. To help you make the most of your time in the Granite State, whether you're a resident or a visitor, we've compiled a list of the very best attractions in New Hampshire. Ready to start exploring? Then you should bookmark this article: The Definitive Guide To Uncovering New Hampshire's Best Attractions — Small Towns, Gorgeous Parks, Museums, And More!
OnlyInYourState may earn compensation through affiliate links in this article.