The Mystery Of The Nevada Triangle Will Baffle And Terrify You
Most of us are familiar with the Nevada Triangle. For those who aren't, it's an area of Nevada and California where many aircraft have vanished over the decades. It's very similar to the Bermuda Triangle. Because Nevada's remote wasteland of desert and mountains stretches across more than 25,000 square miles of underpopulated areas, crash sites usually go undiscovered for very long periods of time. For the past 50 years or so, nobody is exactly sure how many flights have vanished within the Nevada Triangle. However, many people believe the total is more than 2,000.
One of the most popular stories regarding the Nevada Triangle is the disappearance of Steve Fossett, which took place on September 3, 2007. In addition to being an American businessman, Fossett was a record-setting aviator, sailor, and adventurer. He was also the first person to fly solo nonstop around the world in a balloon.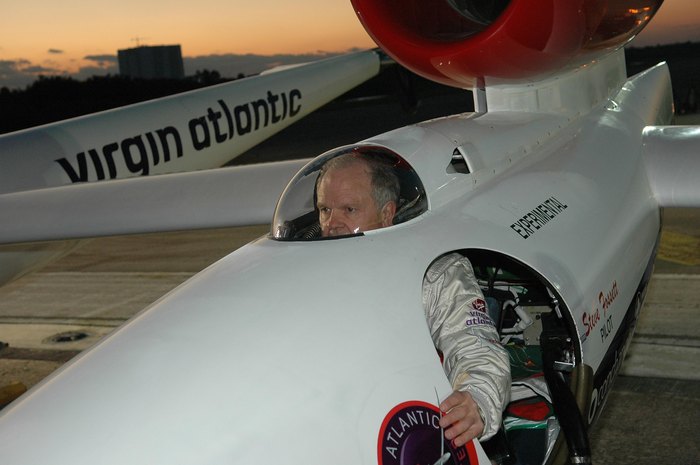 Sadly, when Fossett flew his single-engine Bellanca Super Decathlon over Nevada's Great Basin Desert, it never returned, and neither did he. After a month of not being able to locate Fossett's plane, the search was called off. On February 15, 2008, Fossett was declared legally dead. The moment Fossett went missing, many people assumed he either faked his own death – or was shot down over Area 51.
So, what is it exactly that's causing aircraft to go missing within the Nevada Triangle? Many experts claim the area's climate creates a special type of atmospheric condition that can actually rip aircraft from the skies. In Steve Fossett's situation, many experts believe climatic conditions created a 400 mph downdraft. At the most, his aircraft could climb 300 mph. This speed difference meant he was doomed from the moment he entered the region.
Fossett's identification cards were discovered in the Sierra Nevada Mountains in California on September 29, 2008, by a hiker. On October 1, 2008, the crash site was discovered just 65 miles from where Fossett initially took off. Two bones were recovered about one-half mile from the crash site on November 3, 2008. After a series of tests, it was concluded that the bones did in fact belong to Steve Fossett.
Here is a quick video regarding the disappearance of Steve Fossett:
After reading this article and watching the video(s), do you believe the Nevada Triangle mystery will ever be solved?
OnlyInYourState may earn compensation through affiliate links in this article.
Mystery of the Nevada Triangle
July 23, 2021
Are there many unsolved mysteries in Nevada?  
Unfortunately, there are. Nevada is a state shrouded in strange mysteries, and superstition and legends about the state go way, way back. Perhaps one of the most famous is "Who shot Tupac?". Legendary rap artist Tupac Shakur was gunned down in Las Vegas in 1996. It is still not known who was responsible for his murder. Other chilling mysteries in Nevada include the disappearance of Star Palumbo, who, in April of 2000, was found wandering around on a restricted area of the Reno-Tahoe International Airport. She was sent on her way, and the next day, the mystery deepened when her car was found parked at the airport still – and she was nowhere to be found. For more creepy unsolved mysteries in Nevada, take a look at this chilling article.  
What is some Nevada urban legends? 
Maybe it's because Nevada is thought to be a "den of sin" by the more traditionally superstitious among us, or maybe Nevada really is a kinda spooky place, but either way, it's full of urban legends that might just keep you up at night. For example, you can't hike in Robb Canyon without running into a ghost (or four) said to be the restless spirit(s) of four people murdered there decades ago. The Hoover Dam is said to be haunted as well by legend and records alike – nearly 100 people died during its construction, and with those bodies come stories. And, of course, the mother of all urban legends hails from Nevada: Area 51 is located here, and to this day, it remains shrouded in legends and mystery.  
Are there any true creepy stories from Nevada? 
Of course! Everyone's got their spooky stories, right? Nevada is no different, and it's quite possible that being known as the home of "Sin City" (Las Vegas) lends itself to more rumors of the strange and creepy. There are numerous strange tales of unsolved murders, stolen identities, and terrifying disappearances – enough to create an entire series of articles on! With the presence of Las Vegas in the state, a place where hundreds of people come per year simply to disappear forever, as well as its location in a desert, Nevada is a state with no shortage of true, creepy tales that'll give you the heebies.