These 9 Hole In The Wall BBQ Restaurants In Nevada Are Great Places To Eat
BBQ is always a good idea, no matter what time of year it is. The thought of slow-smoked brisket, spare and beef ribs, chicken, and pork is enough to get anyone's taste buds watering. And don't forget about the sides. Macaroni and cheese, baked beans and potato salad are always the perfect accompaniment to a hearty BBQ meat. Surprisingly, Nevada is home to some of the best BBQ joints in the U.S., you just may have never noticed them before. Even more surprisingly, these wonderful places are hole in the wall restaurants in Nevada that you normally wouldn't think twice about, but they're hiding some truly mouthwatering BBQ. Take a look at these nine eateries that are some of the best BBQ restaurants in Nevada. Will your favorite make the list?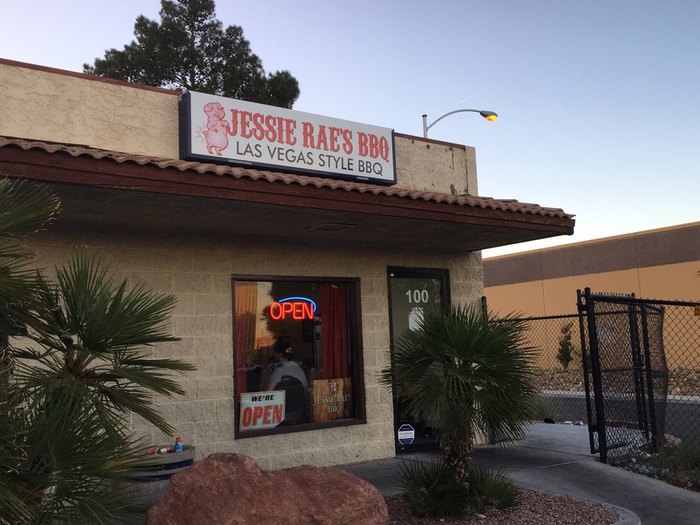 There you have it: the 9 best hole in the wall BBQ restaurants in Nevada. Have you had the pleasure of eating at any of these fantastic joints? Did your favorite hole in the wall BBQ restaurant make the list? Let us know in the comments below!
Of course, Nevada is home to so many different types of food. No matter what you're craving, you can find it here. If you're looking for some delicious Mexican food, click here to check out our previous article highlighting some of our favorites. If you're in the mood for hearty, authentic Italian, click here.
OnlyInYourState may earn compensation through affiliate links in this article.
More to Explore
Best BBQ Restaurants In Nevada
Is Nevada known for BBQ?
Nevada is known for many things but sadly BBQ isn't one of them. Even though Nevada isn't known for BBQ, it does have countless restaurants peppered throughout the state that are serving some of the most incredible BBQ you've ever tasted. Some of the best BBQ restaurants in Nevada include Fox Smokehouse in Boulder City, Rick's Rollin Smoke BBQ in Las Vegas, and BJ's BBQ in Sparks, Nevada. From ribs to beef brisket, these BBQ restaurants will quickly win you over.
What style of BBQ can be found in Nevada?
You can find every different style of BBQ in Nevada... From North Carolina to Alabama, Nevada has several restaurants that are serving multiple different styles of BBQ. So no matter whether you prefer a vinegar or a white sauce, there's at least one restaurant in Nevada that is doing it. Mabel's BBQ in Las Vegas offers Texas, Carolina, KC, and Alabama White styles in addition to Memphis Dry Rub and their very own Symon Cleveland style.
What are the other best hole in the wall restaurants in Nevada?
Sometimes the most incredible restaurants can be hiding behind unassuming exteriors. They're often the places that will remember your face and welcome you like family, adding a memorable moment to an already incredible meal. Some of the best hole in the wall restaurants in Nevada include Monta Ramen in Las Vegas, The Lady Tamales in Carson City, and the Blind Onion Pizza in Elko, Nevada.
Related Articles
Explore Nevada