The Darkest Town In The Country Is Right Here In Nevada
Did you know the darkest town in America is right here in Nevada? Part of the Reno-Sparks Metropolitan Statistical Area, the tiny town of Gerlach, Nevada is located approximately 100 miles north of Reno. With a total area of 3.1 square miles and a population of just over 200, Gerlach seems like little more than a stop along the way to somewhere more exciting. However, Gerlach has its own claim to fame. This tiny town is known as "America's Darkest Town" and you're definitely going to want to visit!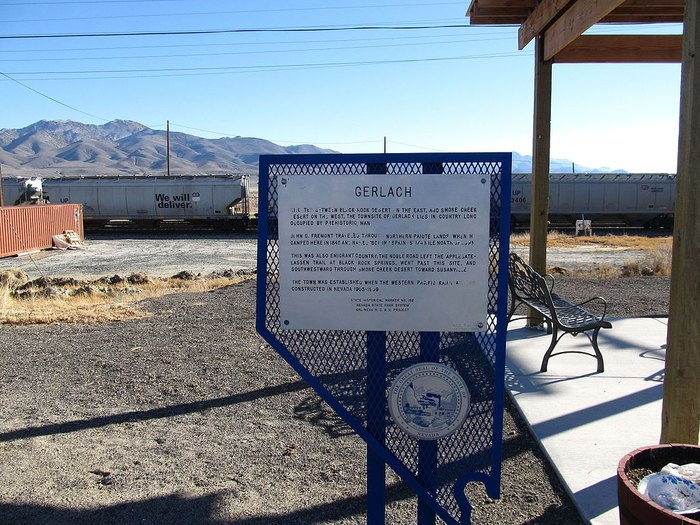 "America's Darkest Town" has a world of things to offer, even beyond its infamous dark skies. But they sure are a highlight! So whether you're just passing through Gerlach en route to somewhere else or just want a change from the bright lights of the big city, take a moment, wait until dark, look upward, and enjoy the beautiful expanse of the night sky in the darkest town in America. You won't be sorry!
Ready to dine in the clouds next? For another view-filled experience that doesn't quite keep your feet on the ground, check out this sky-high restaurant in Las Vegas. 
OnlyInYourState may earn compensation through affiliate links in this article.
Address: Gerlach, NV 89412, USA
America's Darkest Town & Related Info
January 04, 2023
Where can I stargaze in Nevada?
Nevada has the unique position of being home to many of the country's darkest areas. The state is a draw for many stargazers, astrophotographers, and casual space enthusiasts, as well as research professionals. Fortunately, Nevada is also home to a number of excellent places to stargaze, both official and unofficial:
Basin and Range National Monument, Caliente
CSN Planetarium, Las Vegas
Diamondfield Gulch
Fleischmann Planetarium, Reno
Gerlach, Nevada
Great Basin National Park, Baker
High Rock Canyon
Jack C. Davis Observatory, Carson City
Mt. Potosi Observatory, Las Vegas
Red Rock Canyon National Conservation Area, Las Vegas
Squaw Creek Reservoir,
Tonopah Stargazing Park, Tonopah