This Tiny Town In Nevada's Desert Is Amazingly Weird And You Have To Visit
Nevada certainly has its fair share of bizarre towns. Gerlach, Nevada is a tiny town located right in the middle of the desert. This place may be small, but it definitely marches to the beat of its own drum. It's most widely recognized as the gateway to Burning Man, an annual festival that brings thousands to this otherwise peaceful part of the desert. The festival may happen just one time a year, but Gerlach is one of the most unique places to visit no matter what time of year it is. If you've never heard of it, or have not been here, there are actually quite a few fun things to do in Gerlach, Nevada. This quaint community and one of the most interesting small towns in Nevada is definitely worth a visit!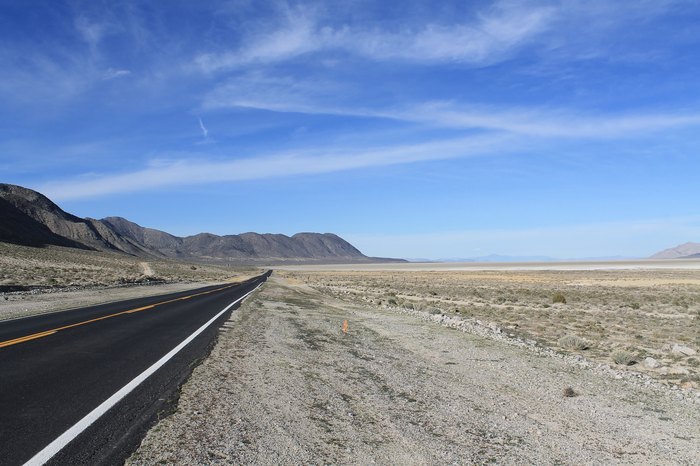 Have you ever been to Gerlach? How about any other weird towns in Nevada? If so, which were your favorites? We'd love to read about your experience in the comments section below!
One of the most incredible wonders in the world is located in Nevada's Black Rock Desert.
If you're still in the mood for more Nevada adventures, take a look at this video about the Valley of Fire Drive:
OnlyInYourState may earn compensation through affiliate links in this article.
Address: Gerlach, NV 89412, USA
More Adventures in Nevada
March 19, 2023
Where can we find other small towns in Nevada?
Winnemucca, which is named after a 19th-century Native American from the Paiute tribe, is where you'll find the Buckaroo Hall of Fame & Heritage Museum.
Gardnerville became a big draw for Basque people from Spain in the early 1900s and many Basque restaurants can still be found there today.
Caliente, founded in 1901, is named after the nearby hot springs that people visited for their perceived healing powers.
Read on to learn about some of the other charming small towns in Nevada.
Where can we go for a weekend getaway in Nevada?
The Resort on Charleston Peak in Mt. Charleston in the Humboldt-Toiyabe National Forest is great for folks who love skiing and hiking.
New Washoe City offers lots of things to do including camping, hiking, water sports, and more at Washoe Lake State Park.
Great Basin National Park offers a wide array of recreational activities including hiking, underground caves, camping, and skiing.
Read on to learn about some of the other great places to go for a weekend getaway in Nevada.
Where can we find annual festivals in Nevada?
The Amazing Las Vegas Comic Con event draws superhero, villain, and comic book character fans from all over the country.
The Pahrump Social Powwow in the town of the same name celebrates the celebrate Native American traditions of the Paiute and Western Shoshone tribes.
The Best Dam Barbecue Challenge in Boulder City attracts scores of barbecue teams that compete for a spot at the famous Jack Daniels World Championship Invitational.
Read on to learn about some of the other exciting annual festivals in Nevada.