Visit The Wacky Alien-Themed Shop In Nevada, The Flying Saucer, For All-Things-Extraterrestrial
It's no secret that Nevada is like Mecca for alien enthusiasts. Not only are we home to the famous Area 51, but our state also boasts an abundance of wacky attractions like restaurants, hotels, and stores that all pay homage to aliens in some way. In fact, there's one store that goes all out when it comes to offering all-things-extraterrestrial. The Flying Saucer is an alien-themed store located in the heart of America's Alien Country, and it's definitely worth seeing for yourself if you have any interest in little green men from outer space!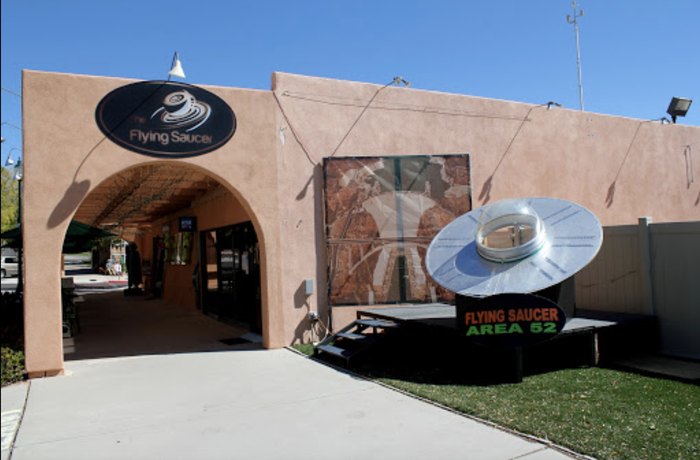 Did you know about this alien-themed store in our state? Our obsession with aliens in Nevada truly has no limit. Check out more attractions like this one when you embark on this Alien-Themed Road Trip Through Nevada. 
Address: 441 Nevada Way, Boulder City, NV 89005, USA