The Remnants Of This Abandoned Town In Nevada Are Incredibly Eerie
Just about anywhere you go in Nevada, there's an abandoned town worth exploring — businesses, homes, shells of old cars. While most of these aging relics are captivating reminders of Nevada's earliest years, one abandoned town in Nevada is beyond incredibly eerie.
Nicknamed the "Survival Town," no one ever lived there. It's comprised of houses once populated by mannequins and stocked with packaged goods. This staged town was the target of a nuclear test in 1955. Code-named Apple II, the test was part of Operation Teapot and took place at Yucca Flats on the Nevada Proving Grounds (now the Nevada National Security Site).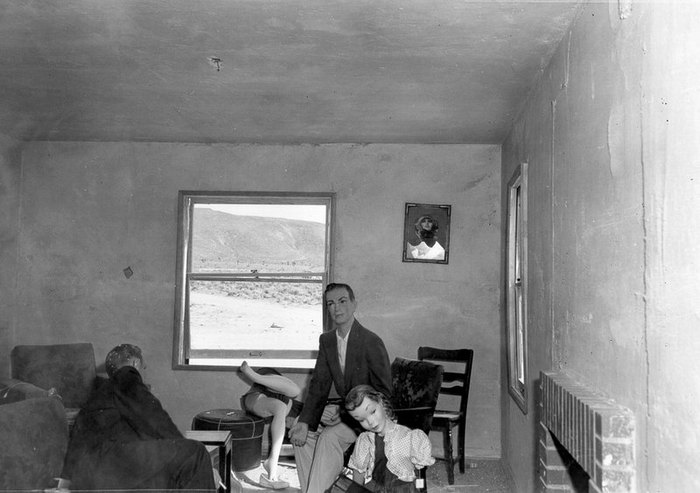 As you can see from the above video, not many houses made it through the blast. We took a closer look at two of the houses that survived and a tiny bit of history in the story above. While the history here is fascinating, and this is house new technologies develop, it's a bit alarming to think of the impact this had and is having on surrounding towns.
Would you be interested in touring the incredibly eerie "Survival Town"? Or is this abandoned town too incredibly eerie? Let us know your thoughts in the comments below.
OnlyInYourState may earn compensation through affiliate links in this article.
Address: Yucca Flat, Nevada, USA
Abandoned Sites In Nevada
February 09, 2023
What are other abandoned places in Nevada?
After visiting the Survival Town (if you dare), check out these other abandoned sites in Nevada.
Rhyolite Ghost Town
Bonnie Claire Ghost Town
Gold Point Ghost Town
Goldfield Ghost Town
Echo Bay Hotel
Abandoned Cities under Lake Mead
Pine Grove Ghost Town
What are haunted places in Nevada?
If you've got the guts, consider checking out these haunted places in Nevada as well.
Mizpah Hotel – Tonopah
Silver Queen Hotel - Virginia City
Boulder Dam Hotel - Boulder City
Goldfield Hotel – Goldfield
Mackay Mansion - Virginia City
Whiskey Pete's Hotel & Casino - Jean