Here Are 12 MORE Hidden Gems In Nevada That Most People Don't Know Exist
A while ago, we took a look at some Las Vegas hidden gems that are located right here in Nevada. Because there are so many located throughout the Silver State, it comes as no surprise we were able to find 12 more hidden gems in Nevada to add to our original list.
Now, let's take a look at these 12 other hidden gems in Nevada. Some of them you may already know about, while others will have you asking yourself, "How did I not know about this place?" There is much to discover in the fine state of Nevada that most people don't even know about. Let's take a look at a few more.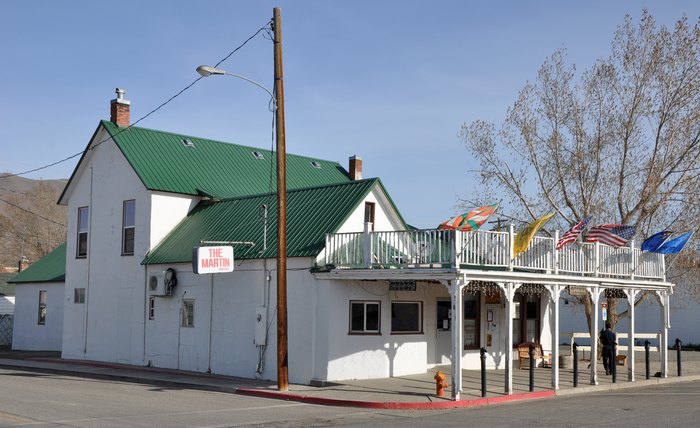 Have you visited any of these Nevada hidden gems? Are there any other places in Nevada you would recommend visiting? We are particularly looking for Las Vegas hidden gems to add to the list. If you know of any, please share them with us in the comments!
OnlyInYourState may earn compensation through affiliate links in this article. As an Amazon Associate, we earn from qualifying purchases.
More to Explore
Hidden Gems In Nevada
Is there another secret ghost town I can visit in Nevada?
While Nevada has hundreds of ghost towns, there are some you may not have even heard of. Located in an isolated area of Western Nevada, Candelaria can be found along a dirt road in Nye County. It was once a silver mining town and even had a population of around 3,000 people. When the mines closed by 1900, the people left and Candelaria became a ghost town. 
What other secret restaurants in Nevada can I visit?
In the town of Alamo, there's a hidden gem restaurant you may want to visit. Little A'Le'Inn serves delicious food in a restaurant decorated with aliens. It's quirky, it's fun, and it's a must-visit. The Pink House is a restaurant that's in, as you may have already guessed, a pink house. Serving flatbread, sandwiches, charcuterie, and more, it's a wonderful place to stop for a bite.
What are some other little-known attractions in Nevada?
If you have a bucket list going for Nevada, you may want to add some of the attractions on this list to it. From the Neon Boneyard in Las Vegas to the Goldwell Open Air Museum in Beatty, there are some fascinating places to explore. 
Related Articles