These 10 Gorgeous Lakes In Nevada Are Demanding Your Attention
Nevada is home to some of the most gorgeous lakes in the country. Jet skiing, water skiing, boating, and fishing are just a few of the fun activities you can enjoy in Nevada's many lakes. Now that summer is upon us, here are ten of the best lakes in Nevada that you should definitely check out.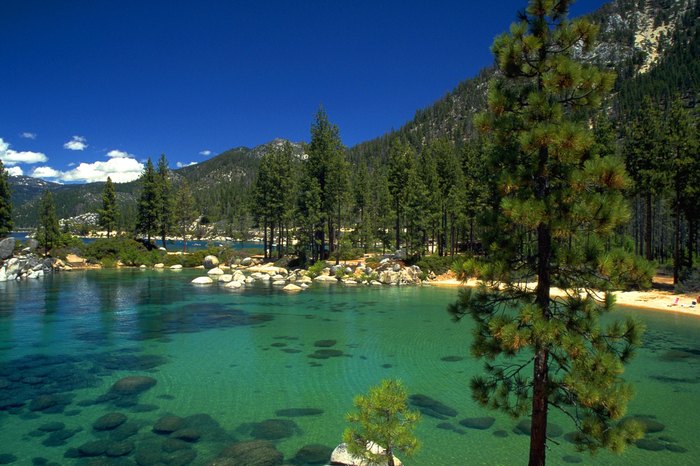 Which lakes in Nevada will you be spending time on this summer? Please feel free to share your plans in the comments below.
OnlyInYourState may earn compensation through affiliate links in this article.
More to Explore
Lakes in Nevada
How many lakes in Nevada are there?  
At the time of this writing, there are 36 known lakes in Nevada. They vary in size, shape, depth, and composition, but they all have one thing in common: their beauty.
The deepest lake in Nevada is Lake Tahoe (which Nevada shares with California), which is 1,645 feet deep at its deepest.

There are a few little lakes tied for the smallest lake in Nevada, like Cold Lakes and Island Lake, which are both just seven acres in size (cute!).

The oldest lake in Nevada is the fascinating and somewhat mysterious Pyramid Lake, which is surrounded by interesting lore by locals and Natives alike.

 
What are the most beautiful lakes in Nevada?  
Many of Nevada's lakes are astonishingly beautiful and make for some incredible landscape photos. Some of the most beautiful lakes in Nevada that you'll definitely want to bring the camera for include, of course, Lake Tahoe, but plenty of others that are less famous, too, like:
Overland Lake, and North Furlong Lake! These lakes in Nevada are all so startlingly beautiful that you'll feel like you stepped into a fairy tale. But no worries – you're still in Nevada. Turns out, Nevada is outrageously beautiful, and many of its lakes prove it.

 
Where are the most famous lakes in Nevada?  
Nevada is home to some famous lakes as well (and plenty of those famous lakes could also be put on the "most beautiful lakes in Nevada" list, too), most notably Lake Tahoe.
Lake Mead is another Nevada lake that's almost always crowded thanks to its wide popularity.

Pyramid Lake is famous for its fascinating geography and ancient age.

Other well-known (but less famous) lakes in Nevada include Lake Las Vegas, Topaz Lake, and Shasta Lake.
When it comes to things to do outdoors in Nevada, its lakes should be at the top of the list!  
Related Articles
Explore Nevada