15 Fascinating Things You Probably Didn't Know About The Henry Doorly Zoo And Aquarium In Nebraska
Omaha's Henry Doorly Zoo and Aquarium is quite the draw for visitors from both within and outside of Nebraska. It's the state's top paid-attendance attraction, and it continually earns the highest accolades from tourists and from official zoo organizations. But even if you've been here a thousand times, there are probably some Henry Doorly Zoo facts you didn't know. See how many of these Omaha Zoo facts you were already aware of: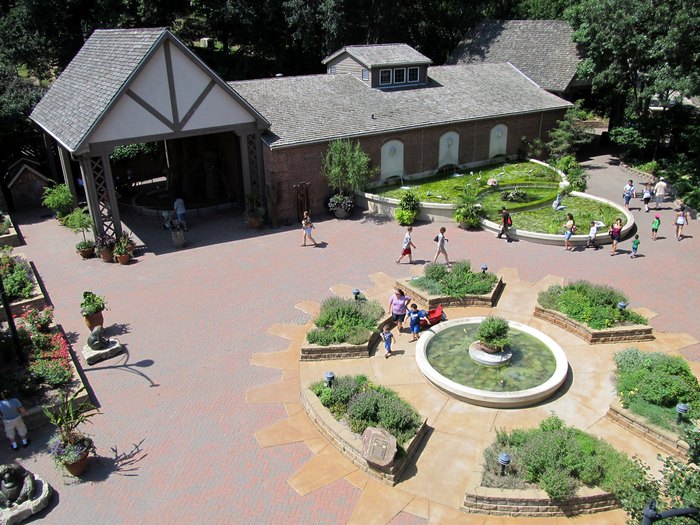 Check out this YouTube video by Omaha Zoo for a virtual tour of the Lied Jungle:
Aren't these facts about Henry Doorly Zoo just fascinating? The Henry Doorly Zoo holds a lot of great memories for everyone who has had the good fortune to visit over the years. If you haven't been here yet, what are you waiting for? The zoo has been ranked among the best in the world, so it's definitely worth the trip.
How many of these Henry Doorly Zoo facts did you know? Tally up your score and let us know in the comments! If there is an attraction you'd like to see featured in an upcoming article, please fill out our nomination form so we can take a look! Don't forget to check out our previous article for a nearby botanical garden in Omaha that features all sorts of beautiful plants.
OnlyInYourState may earn compensation through affiliate links in this article.
Address: Omaha's Henry Doorly Zoo and Aquarium, 3701 S 10th St, Omaha, NE 68107, USA
Zoos In Nebraska & Related Info
March 20, 2023
Besides the Henry Doorly Zoo, what are some more of the best zoos in Nebraska?
Some of the best zoos in Nebraska are:
Lincoln Children's Zoo, Lincoln
Home to more than 40 endangered animals, the Lincoln Children's Zoo is designed specifically for children, featuring interactive, hands-on activities and animal encounters.
Lee G. Simmons Conservation Park and Wildlife Safari, Ashland
Open from April through October, this 440-acre wildlife park boasts a 4-mile drive-thru safari. It also offers hikes to scenic overlooks from which visitors can observe animals such as bears, wolves, elk, bison, and pelicans.
The only zoo in western Nebraska, the Riverside Discovery Center was established in 1950 and features a number of unique animal exhibits.
At Schramm Education Center, visitors can get to know Nebraska's aquatic and terrestrial life via over two dozen exhibits and interactive attractions.
Where can I find family-friendly attractions in Nebraska?
Family-friendly attractions in Nebraska include:
Omaha Children's Museum, Omaha
Education and fun converge at the Omaha Children's Museum, which features permanent and rotating exhibits designed to engage young minds in a variety of ways.
This nearly 700-acre nature preserve offers more than eight miles of hiking trails that meander through tallgrass prairie, woodlands, and wetlands.
Airplane and space enthusiasts, rejoice! The Strategic Air Command & Aerospace Museum is a world-class facility with air and spacecraft exhibits that visitors of all ages are sure to find fascinating. The museum also has rides, a planetarium, and other family-friendly activities.