The Nebraska Restaurant In The Middle Of Nowhere That's So Worth The Journey
You can find a decent place to eat in just about any town in Nebraska. In some towns, you can even find incredible gourmet meals that you'll never forget. But sometimes, the best restaurants are hiding outside of the cities – and in this case, pretty far away from anything at all. The Speakeasy is a remote restaurant in Nebraska that's kind of in the middle of nowhere, but totally worth the trip.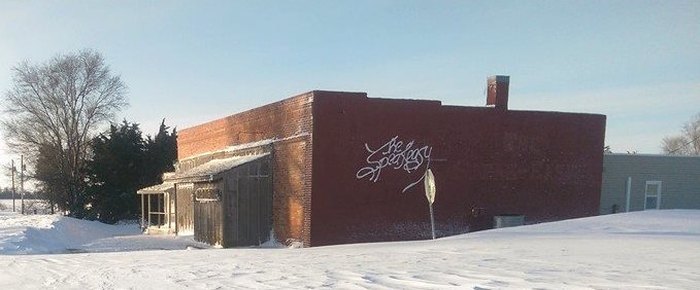 The Speakeasy is a beloved favorite, and people come from all over the state – and even neighboring states – to sample the flawless food at this remote restaurant in Nebraska. You can find The Speakeasy at 72993 S Road, Holdrege, NE, 68949. (Despite its street address, the restaurant is actually a few miles southeast of Holdrege.) Find out more about The Speakeasy on their website.
And for another remote restaurant in Nebraska that's totally worth the drive, check out the Loma Tavern.
OnlyInYourState may earn compensation through affiliate links in this article.
Address: The Speakeasy, 72993 S Rd, Holdrege, NE 68949, USA
Remote Restaurant In Nebraska
March 07, 2021
What are some other remote restaurants in Nebraska?
Twenty-five minutes from downtown Lincoln, Nebraska, there's a restaurant on a 40-acre farm. And not only does it feel remote, but it also has great food and views! Prairie Plate Restaurant opened in 2014 a little northwest of Waverly, Nebraska, when Lakehouse Farm owners Renee and Jerry Cornett decided to take a step beyond the popular "farm-to-table" concept. Lakehouse Farm, a Certified Organic Farm, and sister to Prairie Plate Restaurant, grows all the veggies used in the savory dishes at Prairie Plate, including the fan-favorite bison meatloaf. This trendy, seasonal eatery is open from April through New Year's Eve, and it's totally worth the journey.
Where can I go for fine dining in Nebraska?
Nebraska isn't all steak and fried chicken; the Cornhusker State has quite the culinary clout! We have two places that have even earned international attention – The Drover and Block 16, both in Omaha. The Drover is famous for its iconic whiskey steaks, which have been the talk of the town since the steakhouse opened in 1969. Block 16 has been the subject of more recent fame – celebrity chef and foodie icon Alton Brown claims that the restaurant serves his favorite burger. Brown has continually raved about the food scene in Omaha, and Nebraskans are happy to see our finest foodie city getting the attention it deserves. Here are more bucket-list worthy restaurants in Nebraska.
What are some hidden gems in Nebraska?
Nebraska is a state that will surprise you, as evidenced by the number of hidden gems across the state. Kregel Windmill Factory Museum in Nebraska City is an under-the-radar gem; this fun museum is all about that most ubiquitous of rural Nebraska sights: the windmill. Kregel Windmill Factory Museum is filled with the machinery and tools that were used to manufacture windmills at the beginning of the 20th century. Happy Jack Peak and Chalk Mine in Scotia is another must-visit: this diatomite mine - and the big hill and gorgeous surroundings outside - should be a required destination for all Nebraskans!