These 20 Terrifying Places In Nebraska Will Haunt Your Dreams Tonight
Do you believe in ghosts? According to paranormal enthusiasts, lots of places in Nebraska are inhabited by restless spirits that just can't seem to move on. Most stay near the places they died, perhaps as a warning to others or maybe because they can't accept their violent and untimely deaths. Whatever the reason, below are the 20 scariest places in Nebraska.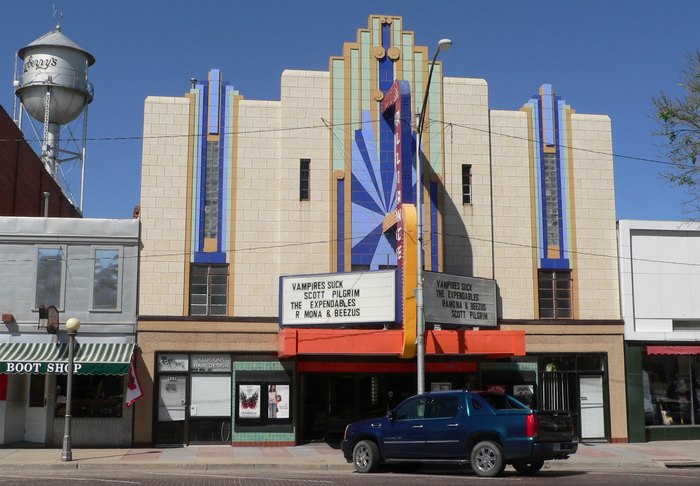 What do you think, paranormal enthusiasts? Are these places haunted or not? If you choose to explore on your own, please be aware that several of these locations are on private property and you need the owners' permission before visiting.
Want more hauntings? Read our list of haunted hotels in Nebraska here!
OnlyInYourState may earn compensation through affiliate links in this article.
Address: Alliance Theatre, 410 Box Butte Ave, Alliance, NE 69301, USA
Address: Antelope Park, Lincoln, NE 68502, USA
Address: 20798 S 176th St, Springfield, NE 68059, USA
Address: Barnard Park, Fremont, NE 68025, USA
Address: Blackbird Hill, Anderson, NE 68039, USA
Address: 412 Main St, Brownville, NE 68321, USA
Address: Valentine, NE 69201, USA
Address: 800 N Columbia Ave, Seward, NE 68434, USA
Address: Devils Canyon, North Pine, NE 69210, USA
Address: Fort Sidney Rd, Sidney, NE 69162, USA
Address: 710 Turner Ave, Hastings, NE 68901, USA
Address: Hummel Rd, Omaha, NE 68112, USA
Address: Logan Creek Rd, Pender, NE 68047, USA
Address: North Platte, NE 69101, USA
Address: Columbus, NE 68601, USA
Address: E Plumer Ave, Maxwell, NE 69151, USA
Address: L Rd, Nebraska, USA
Address: The Speakeasy, 72993 S Rd, Holdrege, NE 68949, USA
Address: Warbonnet Creek, Bowen, NE 69346, USA
Address: 1111 Main St, Wayne, NE 68787, USA
scariest places in nebraska
March 07, 2021
Can I visit any abandoned places in Nebraska?
While there are plenty of ghost towns and abandoned relics of prairie life here in Nebraska, perhaps the most famous abandoned spot in the state, the Norfolk Regional Center, was torn down in 2016, and it can no longer be visited. That doesn't mean you'll never get to see it, though. Thanks to photographs and local lore, the story of the center lives on. Read more about it right here and take a peek back in time to see it for yourself.
Are there any ghost towns in Nebraska?
Many of our ghost towns fell apart and were reclaimed by the wind when they were abandoned, but there are still several that you can visit to see for yourself. While you're walking through, be sure to take your time and really look at the ruins. Try to imagine what life was like out here during the mining booms and busts, the Great Depression, and the Dust Bowl. To see a few of the most interesting ghost towns, head out on our Ghost Town Road Trip through Nebraska.
Are there haunted battlefields in Nebraska?
The plains of Nebraska were frontline battlegrounds for indigenous people trying to defend their home, and American settlers determined to expand their new country. At Warbonnet Creek, a short skirmish between The United States Army and a group of Cheyenne warriors. The Army, led by Buffalo Bill Cody, set a trap for the Cheyenne, and their leader, Yellow Hair, was killed. The rest of the tale is grim and sad, and when you read it, you'll understand why many restless spirits remain at this spot.