The Most Haunted Hotel in Nebraska Will Delight You In The Best Way Possible
There's no shortage of stories about hauntings in the Cornhusker State, but one of the most compelling is that of the Argo Hotel in Crofton, Nebraska, in the far northeastern corner of the state. While today it is known as a bed and breakfast rather than a hotel, inside those red brick walls is the kind of history you could only hope to find in a movie…but this is definitely real life. Keep those lights on, because this is one of the most haunted hotels in Nebraska!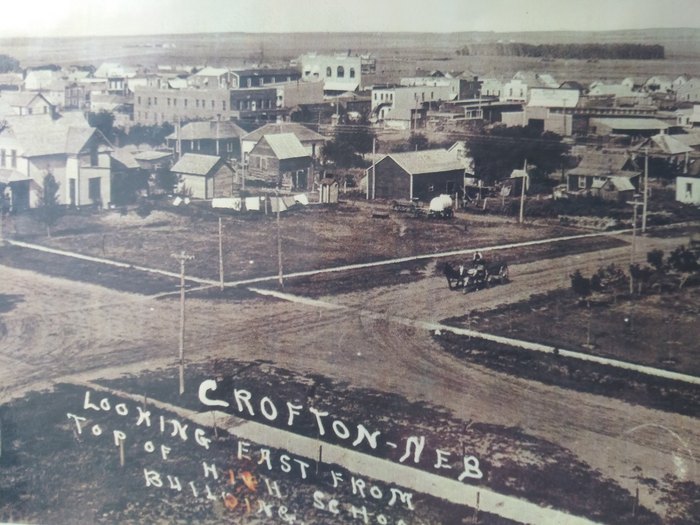 You can visit this bed and breakfast for yourself any time throughout the year, not just Halloween. Visit the Argo Hotel Facebook page for more information on this building's history, booking a room, and more.
Many people have reported sightings and other experiences, but almost as many have said they experienced nothing out of the ordinary. Have you ever stayed in the Argo Hotel? Did you have any ghostly encounters while there?
If you want more ghostly hotel action, see our list of five haunted Nebraska hotels (including the Argo). Then, for even more (potentially paranormal) Nebraska sights, take a unique history tour.
OnlyInYourState may earn compensation through affiliate links in this article. As an Amazon Associate, we earn from qualifying purchases.
More to Explore
The Argo Hotel & Related Info
What are some other haunted places in Nebraska?
You may not know it, but Nebraska is home to all types of haunted, creepy, eerie, and downright scary places. The Alliance Theater is one of these haunted places in Nebraska that you'll want to visit if you love a good fright. This theater was built in 1903 and was originally known as the Charter Hotel. While nobody really knows when the hauntings began, there are many reports throughout the years of people seeing shadowy figures and hearing footsteps.
Centennial Hall in Valentine is another haunted place in Nebraska that you may want to visit. This is Nebraska's oldest high school building and it was built in 1897. While now a museum, people have reported seeing the ghost of a teenage girl who died when someone poisoned her clarinet reed. Today, people often hear music coming from the former music room even though no instruments are located inside.
What are some things to do in fall in Nebraska?
If you don't love visiting haunted hotels in Nebraska or even telling ghost stories, there are still plenty of things to do and places to visit during the autumn months. One activity we highly suggest is to take a beautiful fall foliage road trip throughout the state. This road trip will take you along Heritage Highway, also known as Highway 136. You will begin in Edison and end in Brownville.
Related Articles
Explore Nebraska
Featured Addresses

211 Kansas St, Crofton, NE 68730, USA