The Biggest Heist In Union Pacific Railroad History Took Place Right Here In Nebraska
In the late 19th century, Nebraska was truly one of the wildest places in the Wild West. The state saw its share of crime, particularly in the railroad towns. But no one would have expected the tiny town of Big Springs to be the setting of a robbery that would go down in history.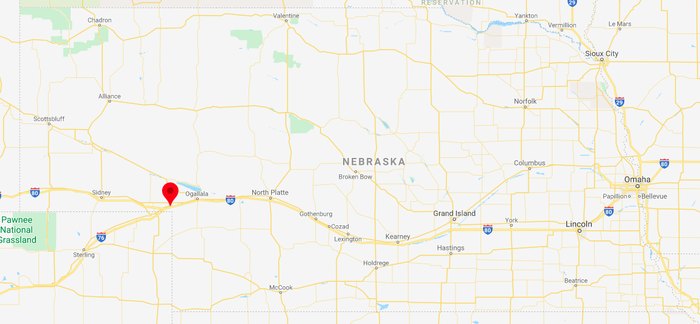 Today, a historical marker in Big Springs tells the tale of this infamous robbery. The text on the marker reads:
The first and greatest robbery of a Union Pacific train took place near here on the night of September 18, 1877. The legendary Sam Bass and five companions, after capturing John Barnhart, station-master, and destroying the telegraph, forced Union Pacific express train No. 4 to halt.

A reported $60,000 in new $20 gold pieces and currency was taken from the express car, while about a thousand dollars and a number of watches were taken from passengers. The accumulated loot from this, the Big Springs Robbery, it is said, was then divided by the outlaws, beneath the Lone Tree then growing on the north side of the river. After making the division, the robbers then split into pairs and fled their pursuers.

Joel Collins and Bill Heffridge were killed at Buffalo, Kansas. Jim Berry was killed near Mexico, Missouri, while Tom Nixon and Jim Davis were never located. After forming another band and robbing four trains in Texas, Sam Bass was killed by Texas Rangers at Round Rock, Texas, on July 21, 1878; it was his 27th birthday. His epitaph reads "A Brave Man Reposes in Death Here. Why was he not true?"
Big Springs wasn't the only place in Nebraska dealing with crime in the Wild West. Nearby Ogallala was known as the "Gomorrah of the West" thanks to its rough reputation. Read more about Ogallala's history here.
Address: Big Springs, NE 69122, USA