15 Abandoned Places In Nebraska That Nature Is Reclaiming
As you can probably guess, there are many abandoned places in Omaha and Nebraska. As people have moved away from their family farms and into towns and cities, plenty of buildings, barns, farmhouses, and even farm equipment have simply been left to rot away. The following 15 abandoned places in Nebraska are slowly being taken over and consumed by Mother Nature long after humans have moved away and have completely forgotten about them.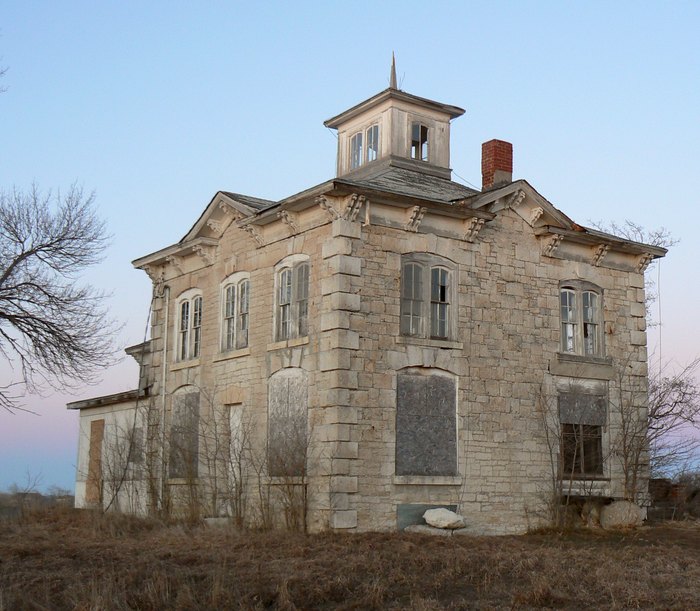 Many of these structures have since been razed or otherwise destroyed, whereas others stand exactly as they were when their photographs were taken. We'd like to hope that at least some of them were rescued by people who loved them and restored them to their former functionality. Have you explored much of abandoned Nebraska? Ever considered a road trip to see all the abandoned places in Nebraska? It would not be a bad weekend adventure, if you ask me!
OnlyInYourState may earn compensation through affiliate links in this article. As an Amazon Associate, we earn from qualifying purchases.
More to Explore
abandoned places in Nebraska
Which former mansion was once considered one of the coolest abandoned houses in Nebraska?
There are several abandoned places located throughout the state of Nebraska. From service stations and restaurants, to stores and houses, so many places have sadly been left behind. Speaking of houses, one of the coolest abandoned houses that ever stood in Nebraska was the Israel Beetison House. This historic house, which was built in 1874, was located in Ashland, Nebraska and was one of the state's finest examples of Italianate style of architecture during its time. In 1977, the Israel Beetison House was added to the National Register of Historic Places. Over the years, numerous people from all across Nebraska traveled to Ashland to take photos of this historic home. Unfortunately, in April 2022, it caught fire and was a compete loss. The Israel Beetison House was such an important part of the city's history, and the fact that it's now permanently gone is truly devastating. If you ever had the chance to photograph this historic house, consider yourself very lucky. Not many people had the chance, and now it's too late.
What was one of the most popular abandoned places in Omaha, Nebraska that's now considered one of the city's most wonderful works of art?
Have you ever been to Omaha, Nebraska? If so, you'll probably agree that it's home to some pretty amazing places. One of the most popular places that's considered quite amazing, which was at one time abandoned, is the South Omaha Silos. The South Omaha Silos is a group of 26 old grain silos that were once considered an eyesore. Today, they've been transformed into beautiful works of art that attract thousands of people each year. Attached to each silo are banners that are covered in amazing artwork. It can be seen while driving along I-80 east, and nearly 80,000 commuters pass it each day. If you enjoy viewing unique pieces of art, you'll certainly want to take a drive down this stretch of roadway to see just how amazing the South Omaha Silos truly are.
Related Articles
Explore Nebraska