The 6 Most Terrifying Drives You Can Possibly Take In Montana
There's nothing quite like a scenic drive in Montana. With an area of 147,040 square miles, Montana is the fourth largest state in the United States, offering a near-endless expanse of open roads and scenic panoramas. While Montana is home to some truly beautiful highways and byways, our state also has its share of scary and all-out dangerous drives. Even the best drivers in the Last Best Place should proceed with caution around the steep corners and sharp curves found on the following drives. These six roads have been ranked as some the most dangerous drives in Montana: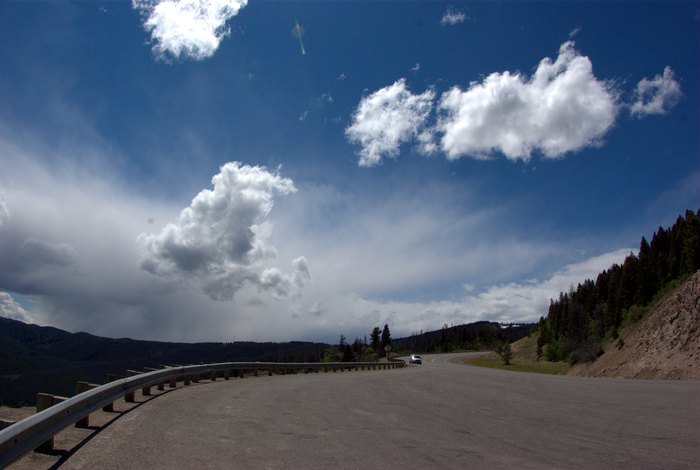 Have you tackled any of these most dangerous drives in Montana before? The Treasure State may have some winding, treacherous roads, but it also has plenty of peaceful and beautiful drives, like these scenic byways.
OnlyInYourState may earn compensation through affiliate links in this article. As an Amazon Associate, we earn from qualifying purchases.
More to Explore
most dangerous drives in Montana
What are some of the most beautiful drives in Montana?
Ironically enough, some of the routes listed in the above roundup of the most dangerous drives in Montana actually are some of the state's most scenic and beautiful! Going-to-the-Sun Road is a trans-mountain highway that's 50 miles of pure Montana majesty, carved out of the earth and mountains of Glacier National Park. And while Glacier is certainly one of the most wondrous national parks in the country, Going-to-the-Sun Road takes the experience to another level entirely. Designed to blend in seamlessly with its striking surroundings, all of the road's bridges, retaining walls, and guardrails were constructed using native materials. Going-to-the-Sun Road was - and still is - considered to be a triumph of modern engineering. Read all about this beautiful drive in Montana in this article.
What are the most dangerous places in Montana?
In similar response to the question above, Montana's Glacier National Park is a place of breathtaking beauty -- and danger. Within the park, there's a trail that is considered to be the single most dangerous hike in all of Montana. Called either Apgar Trail or Huckleberry Trail, many rate this advanced hikers' destination as one the most dangerous in the United States. Located in Montana's Glacier National Park, the steep and rocky path is sometimes riddled with grizzlies, ice, or even fire, but the flip side of this is, of course, that the trail does feature some truly splendid vistas.
Is Montana a dangerous place to live?
By and large, Montana is a wonderful and safe place to call home. However, it's not immune to the problems of the world. While this state is still considered a very safe place to live, as far as crime statistics go, some cities are safer than others. Recently, an article was released after studying three years' worth of FBI crime data. Based on that, these cities and towns (all with populations of over 1,000) were ranked as some of the most dangerous places in Montana.
Related Articles
Featured Addresses

MacDonald Pass, Montana 59601, USA

Going-to-the-Sun Road, Going-to-the-Sun Rd, Montana, USA

U.S. 93, US-93, Missoula, MT, USA

Sheep Mountain Road, Sheep Mountain Rd, Clancy, MT 59634, USA

Pioneer Mountains Scenic Byway, Polaris, MT, USA

U.S. 191, US-191, Montana, USA